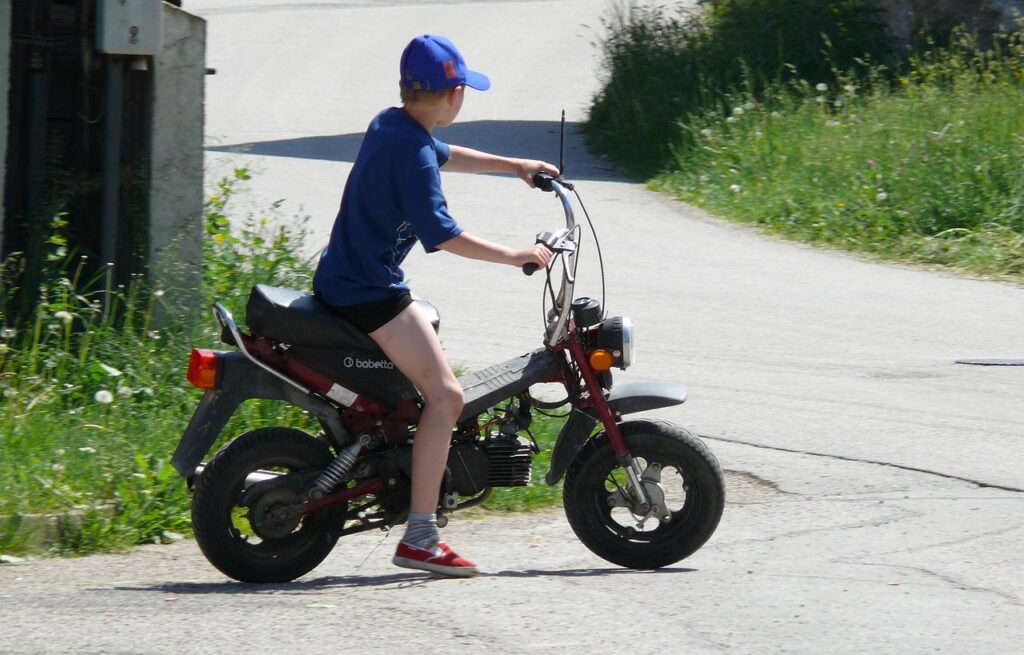 Riding a motorcycle can be exhilarating because the sheer feel of the wind on your face gets the adrenaline rushing. You can save money and time as it is easy to navigate a two-wheeler through narrow lanes. You can cut down the gas expenses by avoiding traffic jams and crowded streets. But these vehicles are not always the safest. They do not offer coverage for your body in the event of a crash.
Riding with kids is even more dangerous. Mishaps can be severe or even fatal, and your child may get badly hurt even in a minor collision. You can probably avert accidents by following the safety rules. But there is always a chance of facing an accident due to another driver's negligence. As a parent, you must know how to deal with injuries while riding a motorcycle with your kid. Here are some valuable pieces of advice to help.
Know the rules
Before planning to deal with injuries, you must know the rules for riding a motorcycle with your kid. Some states have specific rules about the age of pillion passengers. For example, a child should be at least five years old to ride a motorbike in Texas. Even if there are no rules regarding the minimum age, your child must reach the footpegs and wear a helmet while riding a bike. Follow the common-sense rules to prevent injuries in the first place. Drive within speed limits and maintain control over the vehicle to keep your child safe. Avoid taking the child out in high-traffic areas and during rush hours. 
Seek treatment after the mishap
Motorcycle mishaps are more common than you imagine, and even the best riders can encounter one at some point. After all, you cannot stop other riders and drivers from being negligent. Ensuring the safety of your child should be your priority after the mishap. Motorcycle injuries are typically more severe than auto accident injuries. Check the child after the crash to assess the severity of the injury. Get help right away if the injuries seem severe and do not try to move the child. Do not skimp on treatment even if there are no visible cuts and wounds. The child may still have severe internal injuries.
Connect with a lawyer right away
Since injuries in motorcycle accidents tend to be more severe, you must get compensation for them. Luckily, you can claim them for mishaps caused by the negligence of another driver or rider. Collaborate with a specialist motorcycle accident attorney as they have a good understanding of these accidents and the resultant claims. Remember not to settle for a lowball offer, rather calculate a fair amount you deserve to cover the catastrophic injuries and long-term damages.
Consider long-term implications
It is crucial to consider the long-term implications of motorcycle accident injuries sustained by your child. The kid may have life-changing injuries in a serious crash. For example, the risk of amputation, spinal cord injury, and traumatic brain injury runs high in these cases. The victim may lose their capacity to study and work eventually. Moreover, the child may even become dependent on mobility aids for a lifetime. Discuss the situation with your lawyer to ensure the long-term losses are a part of the compensation amount. Your attorney will also have some valuable suggestions to manage the compensation funds to secure the child's future.
Help the child with recovery
A child may have a hard time recovering from injuries, even more, when they are catastrophic or life-changing. The challenges extend beyond physical ones as they also have to deal with mental health issues such as anxiety, fear, and depression. Your child may suffer from Post Traumatic Stress Disorder (PTSD) after the ordeal. As a parent, you must do everything possible to help the child with recovery. Encourage them to open up about their feelings and arrange counseling therapy if nothing else seems to help. Support the child through the physical feeling phase too. Get them as close to regaining independence as possible. Do your bit to boost their confidence so that they can get life back to the usual.
A motorcycle mishap with your kid can have grave consequences. Even if the physical injuries are minor, the mental implications can scar the child for a lifetime. Helping them recover and regain control of their life is a parental responsibility. Fortunately, a little support and unconditional love can help you do it. Most importantly, get the compensation your child deserves to secure their future with long-term investments.
Comments
comments