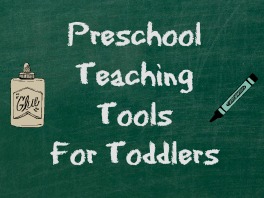 Last week, we made the decision to withdraw my son from daycare.  I am sure that he will miss  his friends at daycare; however, he will get plenty of social interaction several times a week at church.  He is excited that he is going to be able to spend all of his time with mommy.  I asked him if he wanted to go to "Mommy's Home Preschool Program" and he responded, "Yes".  My goal is to keep him entertained so that he isn't spending all of his time sitting in front of the television and watching television.  I spent some time this weekend looking for some tools so that I could continue teaching my son new things.  I also wanted to find some new activities to keep him entertained so that he doesn't get too bored.  As I was out shopping, I found some great tools and fun activities for us to do.
Disclosure:  All opinions in this post are 100% my own and may differ from you own opinions.
This week we are starting an at home preschool curriculum and have come up with a schedule that is similar to his daycare routine.  I know that young children love having a routine.  In fact, most young children and toddlers thrive on a set schedule.  My schedule is intended to be a guide so that my day doesn't run away from me and so that I can continue writing and working on other projects.
Here are some of the great tools that I picked up over the weekend:
Shapes and Colors Flash Cards
Site Words Flash Cards
Animals Flash Cards
Floor Puzzle
Sidewalk Chalk
Play-Doh
Bubbles
Shaving Cream
Write on alphabet workbook
Dry Erase Markers
Cotton Balls
Glue
Crayons
Coloring Books
Daily Devotional for Young Children
Kids Music
Pinterest for Craft Ideas
Internet to Find Daily Preschool Activities and Craft Ideas
I am excited for this new opportunity and can't wait to share some of the new and exciting things that we will be doing at home in addition to my normal blogging habits.  I am excited and nervous for this new transition.
What are your favorite preschool teaching tools?
Comments
comments