Rascal spent all day yesterday in the freezer and he didn't come out until after the children were fast asleep in bed.  As he was on his way out the back door last night, he told me to get some rest that he would take care of a few things that I needed to get done this morning.  When I woke up this morning, I found that he had wrapped a few Christmas presents that I needed wrapped today. He did a great job at wrapping.
This morning when my baby woke up, he still wasn't all that interested in finding Rascal right away.  He hasn't been feeling good the past few days, but after he is up and moving around he loves to look for the "elf".   He spotted him this morning hiding near the presents that he wrapped for me today.
Rascal unrolling the wrapping paper.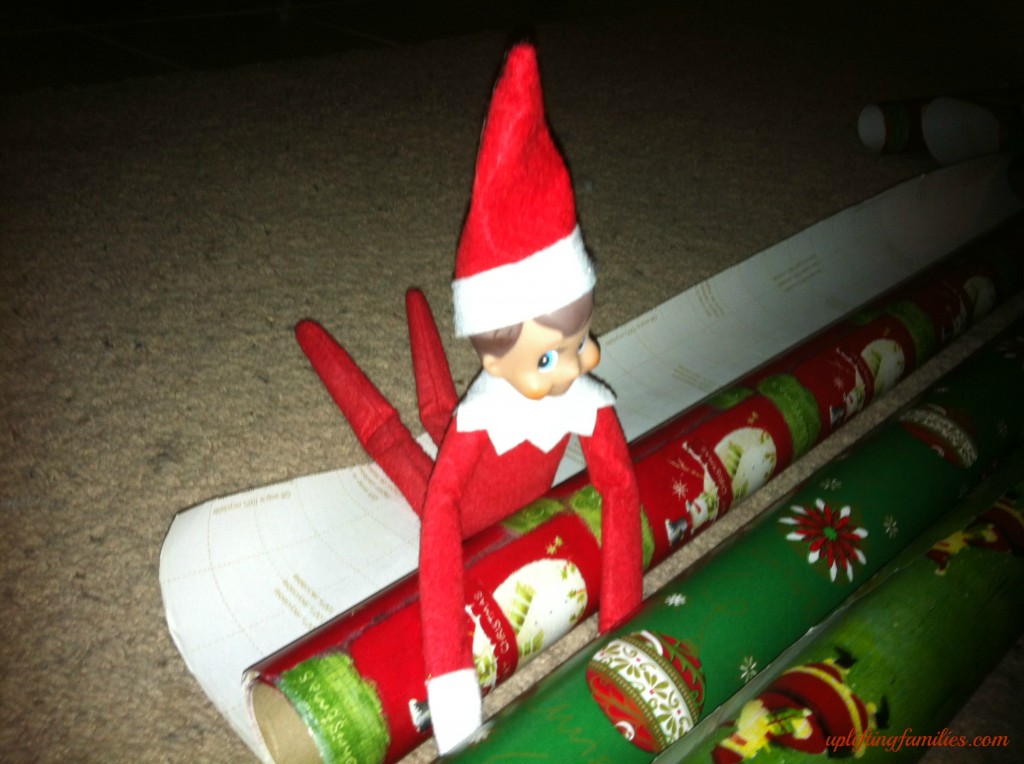 Rascal got a name tag stuck on himself.
Rascal hiding in a gift bag.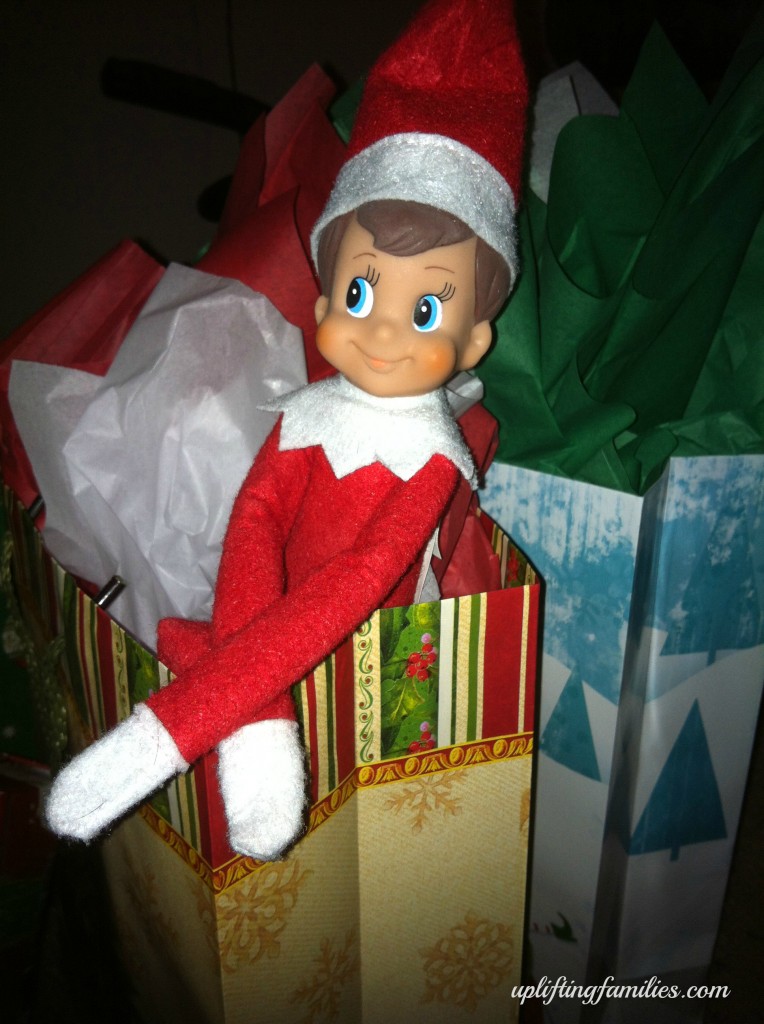 Look mommy what I did last night?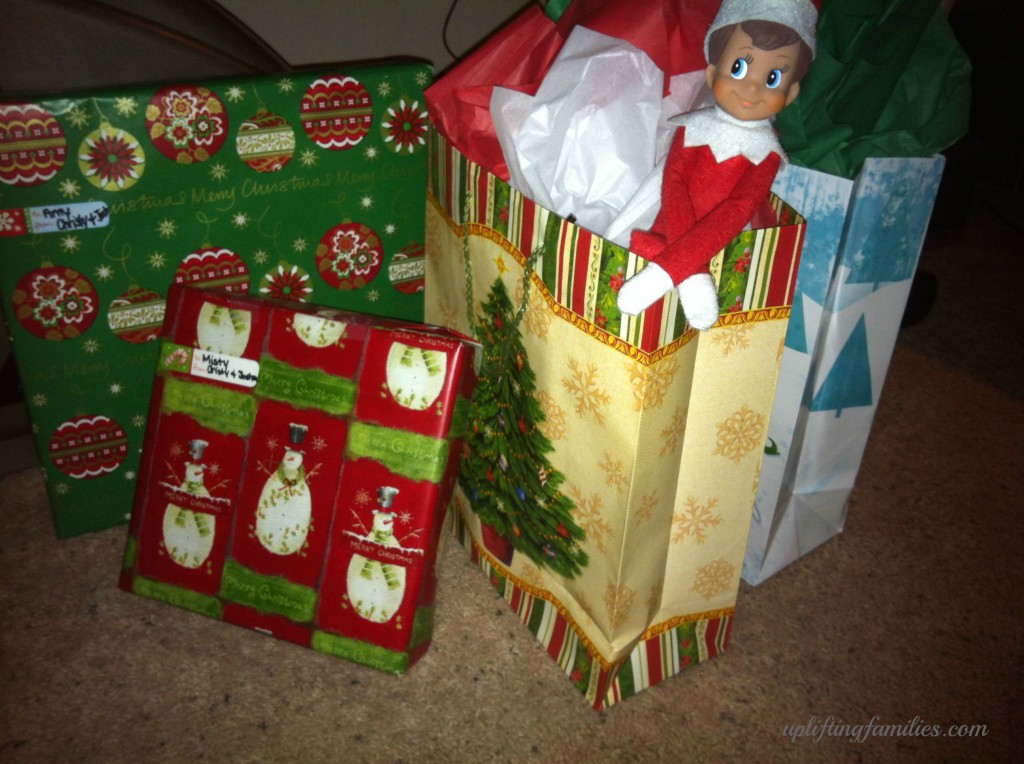 What will Rascal do next?  Check back for updates.