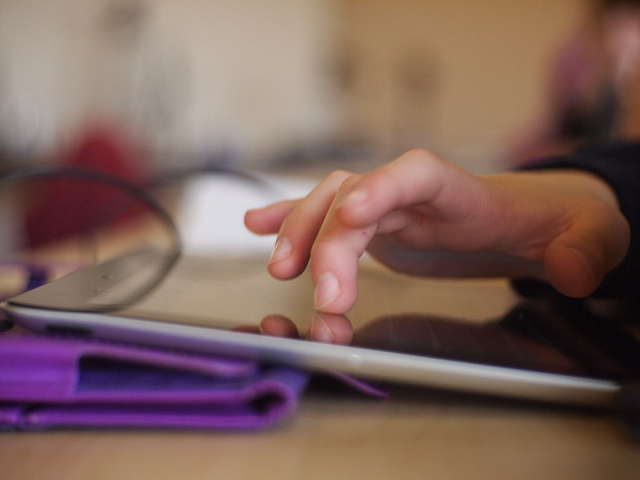 Photo Credit: Brad Flickinger via Flickr
iPads are excellent devices for watching movies and videos, surfing the web and getting work done. Many adults use it on a daily basis, so it's only natural for their toddlers to want to know more about it, too. A 3-year old should be allowed to use an iPad, however parents must limit their access, and only focus on apps that educate, foster creativity and entertain. Here are some reading-focused iPad apps you can hand over to your 3-year old child.
Disclosure: This post contains affiliate links.
Monkey Preschool
Lunchbox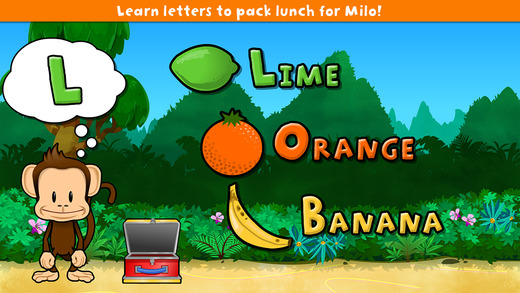 Click on the photo for more information.
Introduce your 3-year old to shapes, letters, counting, and pattern recognition. Monkey Preschool Lunchbox is such a fun iPad app; the aim is to fill up the launch box of a monkey with fruit. Kids will be delighted to play this game. They must help the monkey count the fruit, solve interesting puzzles, and match cards that have fruits on them. When your preschooler wins a few activities, he gets a cartoon sticker as a reward.
Animatch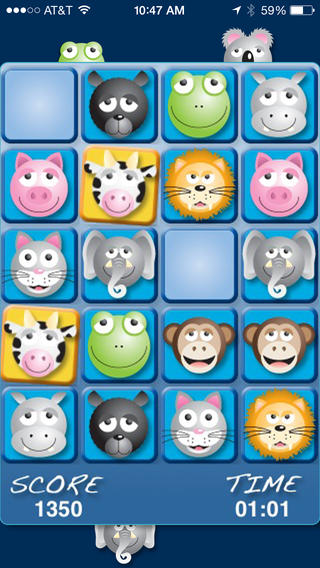 Click on the photo for more information.
In this simple matching game, kids must match and flip safari and farm animal cards. Animatch is an excellent memory app for 3-year olds. When kids are successful at a match, they hear a cool animal sound. Perfect for increasing concentration, focus and memorization, this app helps develop your toddler's cognitive skills, too. Price – $0.99. 
Preschool Arcade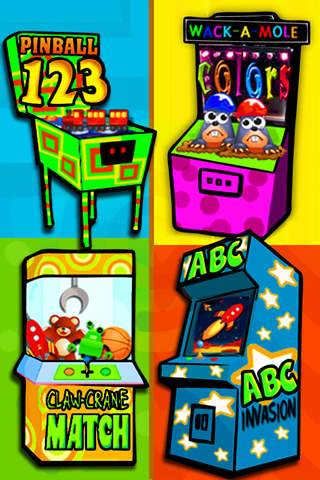 Click on the photo for more information.
Preschool Arcade is a cool iPad app with 4 mini-games for kids: Pinball 123, ABC Invasion, Whack-A-Mole Colors Game, and Claw-Crane Matching. The real-life sounds and animations will instantly captivate kids. The app teaches them about alphabet recognition (lowercase and uppercase letters) and counting while also perking up their cognitive development skills. Preschool Arcade also enforces basic number recognition, fine motor skills, matching learning abilities, and more. Click on the photo for more information on Preschool Arcade.
Reading Raven
Click on the photo for more information.
Featuring a strong design and educational foundation, Reading Raven is an excellent teaching app for kids with ages between 3 and 6. It helps kids know more about phonological phonics and awareness, and eventually it makes them read full sentences with the assistance of various teaching games. The learn-to-read app can be customized to match with the abilities of your 3-year old; it offers step-by-step reading lessons meant to help toddlers build an unyielding reading foundation.
Montessori Crosswords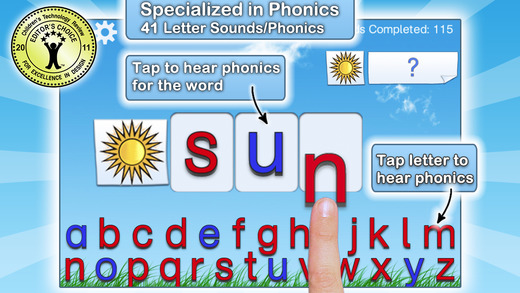 Click on the photo for more information.
This iPad app is based on the confirmed Montessori learning method. It helps toddlers and preschoolers develop their spelling, reading and writing skills by crafting words using a set of 320 audio-word-image-phonics combo with a phonics-enabled movable alphabet. Incredibly efficient, Montessori Crosswords helps 3-year olds understand and learn 3 fundamental concepts: the app helps them grasp words made of phonemes and sounds, and it compels them to memorize phonics linked to letters by offering a phonics-enabled alphabet.
Marbleminds Phonics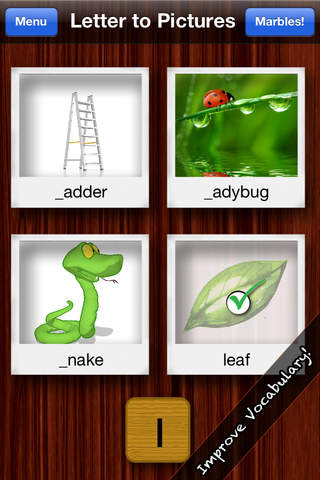 Click on the photo for more information.
This relatively easy to understand iPad app encourages phonics skills. It also rewards players with marbles each time they complete a task. The app consists of an onset game (kids must select a letter/sound that fits at the start of a represented picture), a memory game, and a special sound-like section where kids must pick a corresponding letter after a sound was spoken aloud.
Reading Eggs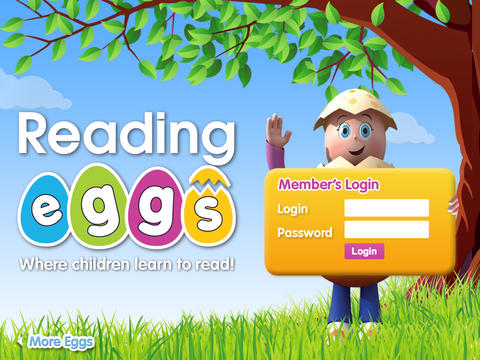 Click on the photo for more information.
This totally free iPad app is meant to help kids learn and recognize sight words. These words are special terms readers should be able to identify automatically, such as "he", "she", "there" and so on. Reading Eggs supports over 100 sight words, and it uses a motivating and fun game to help 3-year olds learn to read while having fun.
Kids should be allowed to use an iPad. This device can have an educational role, as long as it is used right. There are hundreds of games available for kids in the iOS market, although the ones we just mentioned above have the greatest potential.
About the Author
This is the guest post by Davis Miller and Parking Games 365!
Do you use apps to help your child learn how to read? What is your favorite app?
If you find this article helpful and useful, please share it with your family and friends. Sharing helps Uplifting Families grow. Thank you for visiting.
Comments
comments