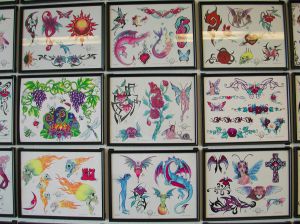 Getting a tattoo while you are pregnant may seem like a great idea.  However, it is better to wait until after you have had the baby before deciding to get a tattoo.  Many reputable tattoo places won't touch a woman who is pregnant or breastfeeding.  When you are pregnant your body is already working in overdrive to protect your fetus from everyday airborne illness, viruses, allergens, ect.
Disclosure:  This post is for informational purposes only.  If you have any questions, please consult your OB/GYN or midwife.
Increased Risk of Infection
Your immune system is working hard to keep you and your baby healthy, when getting a tattoo, you are subjecting yourself to pain and trauma to the skin, increases your chances of an infection.  If you get an infection while you are pregnant, your health care providers have a harder time treating infections due to the limited availability of antibiotics that are safe to use while pregnant.
Comments
comments