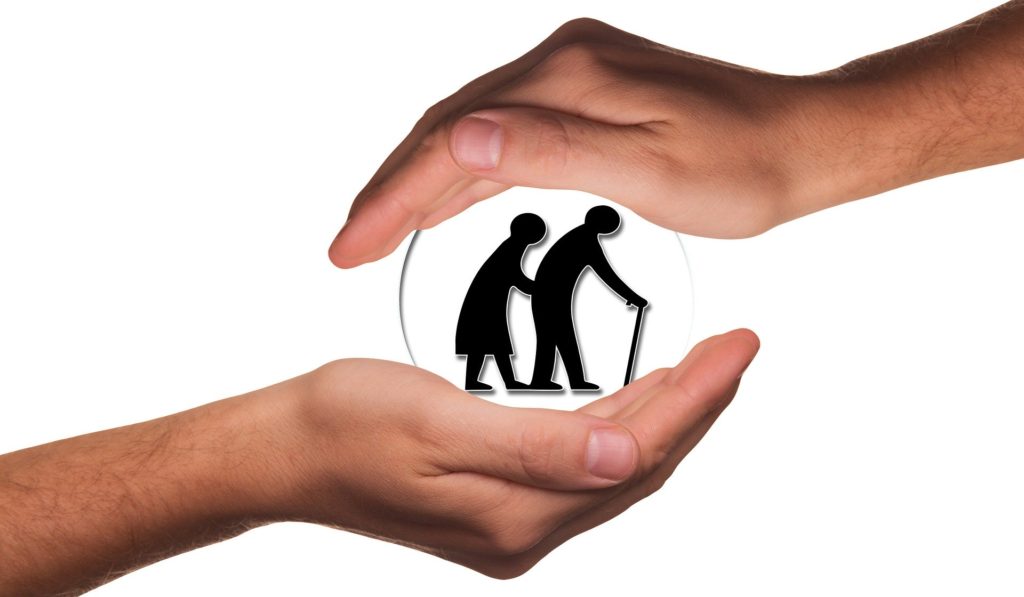 Every society is bound to have a vulnerable population. This population includes the elderly, the sick, and children. Caregivers are crucial to the community because they provide emotional, physical, and psychological help, among other kinds of assistance. However, caregivers often forget that they need to be in good emotional, physical, and mental support. Well, it is understandable that at times caregiving takes too much time and energy. Providing personal care for someone else is an act of compassion and kindness.
Nevertheless, you have to realize that it is crucial for you to take time to relax and do something for the good of you. While you may have a strong bond with the person you are caring for, devoting all your hours to him or her may put your emotional, physical, and psychological health at risk. With this in mind, review the benefits and tips of caring for yourself.
Tips for Self-Care
· Manage Stress
It is no secret that caregiving is one of the most stressful jobs, especially when one is dealing with a senior or anyone having a chronic illness. Everyone experiences stress at some point, but caregivers have it rough. For instance, the impact of Alzheimer's disease on family and caregivers is overwhelming. At some point, a caregiver can fall into depression, which can be equally harmful. Therefore, take those fifteen to thirty minutes to manage stress. This may include practicing yoga, listening to music, having a warm shower, jogging, having soothing drinks, and take a nap, to mention a few. Stress hormones are harmful as they are linked to several diseases. Hence, do not let stress defeat your mind or body.
· Eat a Balanced Diet
It is tempting to go for fast food when you have a tight schedule. To avoid this, cook healthy meals and freeze some for later use. That way, you do not have to worry about a healthy diet when your hands are full. About preparing meals, you can create time during your free hours. It is all about discipline and organization. You do not have to be perfect, as you are likely to experience burnout at times. However, you can make the most out of your free time to ensure you do not subject your body to excess pressure when you should be resting.
· Have Enough Sleep
Since you are a caregiver, you do understand the relationship between inadequate sleep and mental complications. Apart from managing stress and eating a balanced diet, it would be best if you had enough sleep. Following medical reports, adequate sleep allows time for the body to clear stress hormones and the brain to produce hormones that essential for your well-being. Suppose you find ways to manage stress but fail to get enough sleep, you will be doing zero work. Adequate sleep is a critical part of self-care as it checks your physical and mental health.
Benefits of Self-Care for Caregivers
· You Become Better in Caregiving
To achieve any goal, you need to be in a healthy state. Caregiving is no exception. When it comes to caregiving, self-care is not only about you but also about the individual receiving care. Caregiving can be a full-time job, just like other careers. For that reason, you need energy and the right state of mind. Keep in mind that you are dealing with a vulnerable individual. Your health also matters because, in excellent condition, you provide high-quality care for the person who needs your services.
· Self-Care Enhances Positivity
As a caregiver, self-care enhances the relationship you have with yourself. Honestly, the most important person in your life is you, and no situation can ever change that fact. Similarly, there is no other person who can take care of you better than yourself unless you are ill or disabled. When you find time for yourself, you become positive with everything that you do, which is an excellent way of achieving your goals. More so, you boost your confidence and self-esteem because you will naturally glow.
· Improves Productivity
Although you may spend most of your time providing care, you have to remember that you also have other tasks to handle. It is undeniable that caregiving can be tiresome, but you can still get the most out of your free time. When you find time for self-care, your body automatically generates more energy. Thus, you will find it convenient when it comes to completing other crucial tasks.
There are numerous beneficial ways of caring for yourself as a caregiver. Some of the most important include stress management, excellent eating habits, and having sufficient sleep. Remember that self-care does not equate to selfishness. For you to love and care for others, you need to prioritize yourself first because your energy automatically directs towards others.