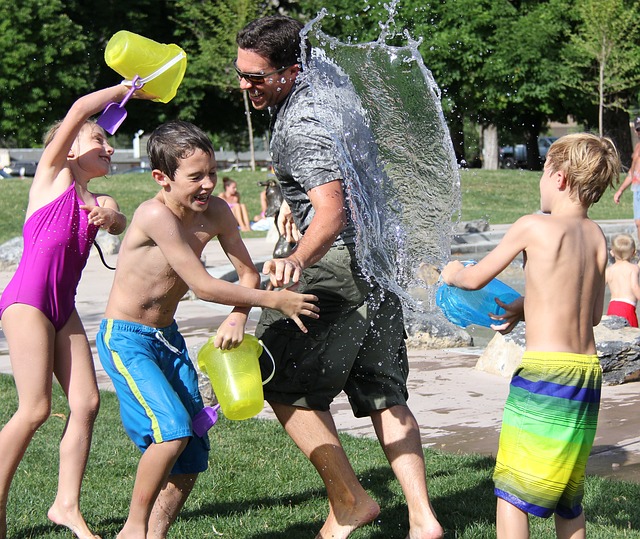 In order to give your child all the love and attention needed to grow up without any issues, it is very important that you spend time with them. However, you have to make sure that when you are with your kids that you are only with them, and that you do not neglect them. Kids love to help you out no matter what, and if you include them into your busy daily schedule, they will not only feel special, but you will be able to use that moment to teach them something valuable. Moreover, it will teach them responsibility early on as well, making it possible that children pick up on the right values.
Channel Your Focus
After a long day of work, it is easy to fall into auto-pilot mode, doing your chores without recognizing that anyone has been talking to you at all. This is especially bad if you are ignoring your kids, and in order to give them all the attention they need, you have to make sure that you can properly focus your mind. Talk with them, listen to them, and generally give them at least an hour a day to hear them out, it will help you relax and recharge your batteries to keep on pushing with daily chores.
Read Together
Teach your children to love stories, and keep reading to them every day, so that they can continue doing it on their own later on. Furthermore, it will help your kids improve their reading and speaking skills as well. But, in the very least, you will be having fun together, which is the most important part after all.
Work on Projects Together
Nothing says quality bonding time better than making something together and finishing a project, but, you will have to make sure that it is something your kid can help out with. Try to avoid using any serious and heavy duty tools, otherwise, your children might get hurt. Keep in mind that you should give them easy to accomplish tasks, so that they can feel included and helpful.
Go On a Picnic
Getting away from busy daily life is crucial if you want to spend quality time together with your kid. Though, you have to make sure that where you are going is open to nature as much as possible, so that you can really connect, and that there will be no one to bother you with your picnic. Remember to bring their favorite food, to make it a real treat for them, and so that you can see them smile.
Sail the Seas
If it is possible, try to make your time spent together an adventure. Go on a cruise with a sailboat, and just sail the open seas for a couple of hours, getting away from it all and enjoying nature. However, be sure that you look into what shipwrights are and how you can use that knowledge for your own journey. After all, you should be able to fix minor issues, if anything might happen during your time together.
All you Need to Do is Make Time
In essence, to really show your kids that you want to spend time with them, you will have to make sure that you do have time for them. Make room in your schedule, use every free minute so that you can be there for anything they might need. Otherwise, you might watch their whole childhood drift away without having anyone to rely on, or without anyone helping them out in a pinch.
Photo Credit: Pixabay
What activity do you want to try with your children?
If you find this article helpful and useful, please share it with your family and friends. Sharing helps Uplifting Families grow. Thank you for visiting.