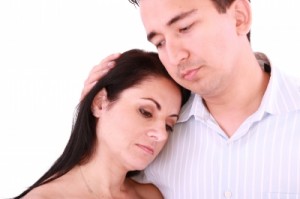 Finding out that you are expecting is the most exciting news that a mother to be will ever get, aside from getting married.  After getting a positive pregnancy test, most women call the doctors office immediately to get prenatal care so that they can determine how far along that they are.  Once you have a confirmed pregnancy at your OB/GYN, some doctors will do an ultrasound the same day while some doctors have you come back for another visit .  The ultrasound is used for dating purposes and to determine if your pregnancy is viable, and the doctor can also determine how far along you are according to the baby's measurements.
Disclosure: This post is for informational purposes only.  Please seek additional help from a health care provider, doctor, psychologist, or psychiatrist.
Some mom's get to hear exciting news about their new baby and then there are some mom's who leave the doctors office devastated or in tears.  If you leave the doctor's office devastated or in tears, chances are the ultrasound tech found something abnormal on your sonogram and has the doctor immediately come in to take a look.  You doctor should carefully explain to you everything that he or she sees is wrong with the baby.  Sometimes your doctor will even have you come back to the office for a second ultrasound in a few weeks, if they don't happen to see the baby's heart beat just to make sure that your dates aren't off for some reason.