In our house, we have been diligant in teaching our kids about Jesus and how to be polite from a very young age. I am a firm believer that you have to model the behaviors that you want to get out of your child. For example, if you don't use your manners how can you expect your child to learn proper manners. Not only am I responsible to teach my kids how to be polite but I think it is important to teach my children how to be virtuous. So when I received the opportunity to review the We Choose Virtues Homeschool kit, I immediately knew that this is something that I wanted to use to teach my children about the virtues of life.

I love that the We Choose Virtues is based upon the biblical teachings in the bible and even includes bible verses to teach your children. It is a great resource for homeschooling parents and I was impressed with the materials. It even comes with a teachers's pad that allows you to tell your child how well they are doing on working on their virtues. It also allows you to give your child an area to work on if they need it.
Disclosure: I received the We Choose Virtues Homeschool kit in order to facilitate this review. I wouldn't recommend products that I don't enjoy or use in my home. This post may contain affiliate links.
What Virtues Does the Kit Teach?
There are 12 virtues in the bible and this kit includes those 12 virtues:
I am Diligent
I am Obedient
I am Kind
I am Helpful
I am Forgiving
I am Honest
I am Perseverant
I am Self-controlled
I am Content
I am Patient
I am Gentle
and I am Attentive!
What is Included in the Home school Kit?
Here are the items that are included in the Home-school kit: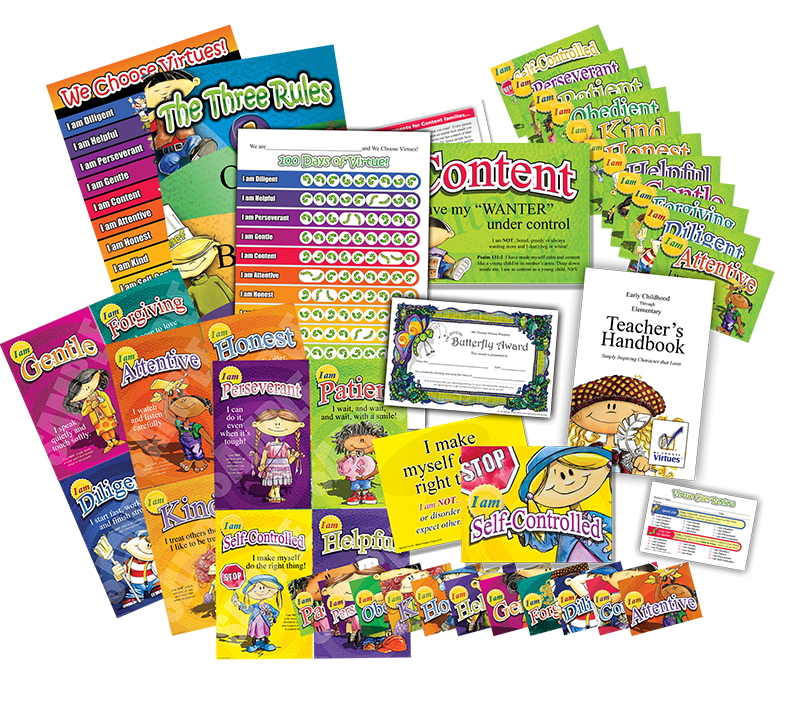 Reusable Tools
Parenting Cards (Teacher cards for families!)
Virtue Flash Cards for families
Kids Virtue Poster
Three Rules Poster
Kids of VirtueVille MINI Poster
Consumable Tools
100 Days of Virtue Chart and Butterfly Stickers
25ct pad Virtue User Reviews
Downloadable/Reproducible PDF Tools
Teacher's Handbook (no need to print this handbook. Just read and save for easy reference)
Butterfly Awards
Family Character Assessment
Kids of VirtueVille Coloring Pages
About the Company
We Create Virtures was found by Heather McMillian, a former preschool teacher, who wanted to create a product to help teachers and parents create respectful, obedient children. She was concerned that these children wouldn't be able to succeed in life without having the appropriate skills that come from a person of good character. She hopes that her product will change the lives of the children and get parents involved in teaching their children how to be people of good character.
My Thoughts on We Choose Virtues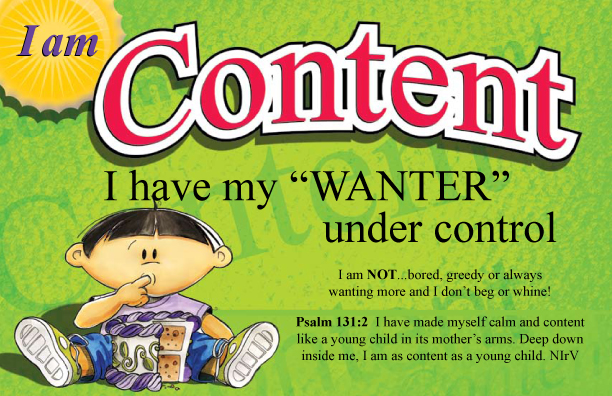 I love that this home-school kit takes what my kids are learning at church and is there to help me support those teachings at home. I will continue to use this kit to help teach my son the 12 virtues. I love the colorful illustrations on the posters, flash cards, and parent cards. There are endless options to use the content around the house and when I am feeling defeated as a parents, I can even refer to the scriptures on the Flash cards.
Order your home-school kit today and save 15% off using the following coupon code: VIRTUE15.
Enter to Win a We Choose Virtues Home-School Kit!
This giveaway is open to US residents 18 and older. All entries will be verified. Void where prohibited by law.
Are you currently homeschooling your child? If so, what is your biggest frustration in the classroom?