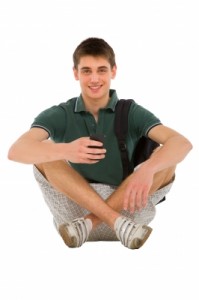 Does you teenager have their own cell phone or have access to the computer?  If so, parents you should be aware that your child may be sending or receiving inappropriate messages, texts, photos, or videos of themselves.  In order to keep your child safe, you should randomly check their phone and monitor social media applications to see what type of activity they are involved in on their cell phone or computer.  Many teens are participating in a different form of sexual activity known as sexting.  Sexting is the act of sending elicit messages, photos, or videos to others using a cellular devices, social media,  or the Internet.
Disclosure:  This post is for informational purposes only.  All opinions reflected in this post are my own and may differ from your own opinions.
Many Teenagers May Feel That Sexting is Safer than Having Sexual Intercourse
Many teenagers feel as is sexting is safer than engaging in sexual intercourse; however, they may not fully understand the potential danger that they may find themselves in if they are caught sending elicit material.  Not only can sexting damage your online reputation but it can lead to an pornography addiction or become a victim to cyber-crimes.  In fact, it is illegal for anyone under the age of 18 to participate in sexting  and if you are caught sexting you possibly be charged with soliciting child pornography.  A child pornography conviction can lead to long term problems, especially, if your child ends up on the national sex offender list as a registered sex offender.