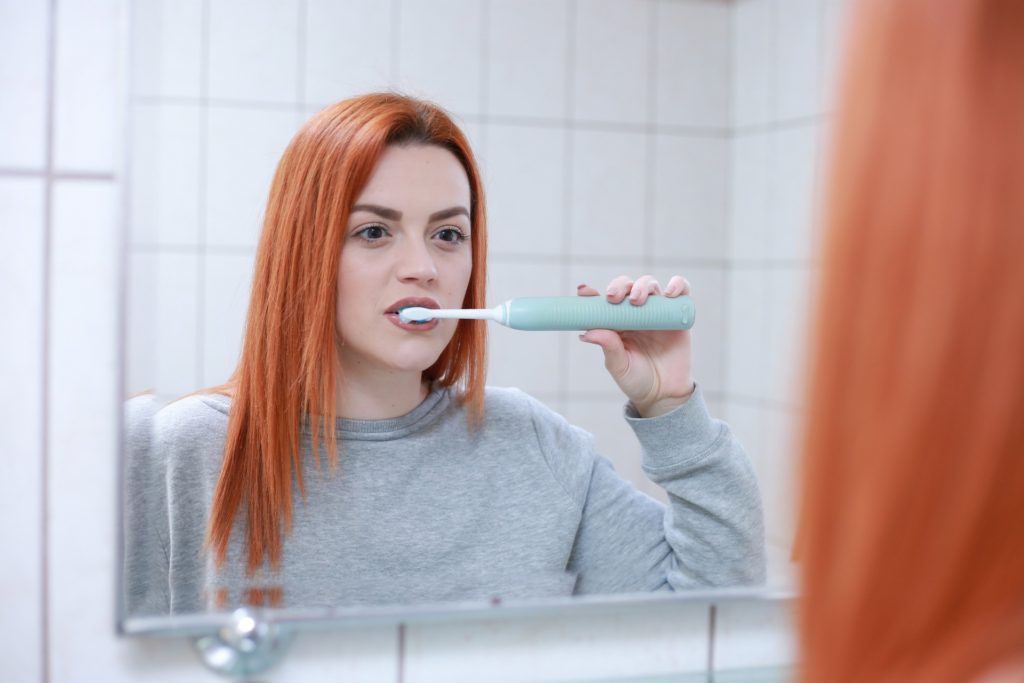 A lot of Americans struggle with tooth sensitivity, and many assume that it's just a natural part of getting older. The bad news is, tooth sensitivity usually indicates that something is going wrong either with people's home oral hygiene routines or with their overall dental health. The good news is, identifying and correcting the underlying problem is often enough to reduce sensitivity and make it possible to consume hot, cold, sweet, and sour foods or beverages comfortably.
What Causes Tooth Sensitivity?
There are two main causes of tooth sensitivity: enamel loss and gum disease. Both of these issues can be corrected by a good dentist, so the first step is to search for the best dentist near me and schedule an appointment. Want to learn more about these potential problems before heading in for an evaluation? Here's what patients need to know:
Causes and Effects of Enamel Loss
People's teeth become sensitive when the layer of protective enamel that covers the nerve endings begins to wear. Some amount of enamel loss over time is normal, but it shouldn't be extreme enough to cause tooth sensitivity. More severe enamel loss can be caused by
Brushing too hard
Using a hard-bristled toothbrush
Eating a lot of acidic foods
Drinking tons of soda
Teeth grinding, especially at night
Frequent bleaching
Expect to provide some basic information about dietary and oral health habits. Once dentists have an idea of how their patients are brushing, what they're eating and drinking, and whether chronic stress may be contributing to bruxism, they can come up with a plan for combating these issues.
Causes and Effects of Gum Disease
Gum disease, known officially as gingivitis, is usually caused by poor oral hygiene. When people don't brush and floss their teeth regularly, it allows plaque to build up and form tartar. The longer that plaque and tartar stay on people's teeth, the more they irritate the gums. Over time, the gums separate from the teeth and expose their roots.
Since the roots of people's teeth don't have a protective coating of enamel, they are much more sensitive to extreme temperatures and sweet or sour foods. A dentist can perform a deep cleaning to remove built-up tartar beneath the gum line and prevent further gum recession. However, severe cases may require surgical correction.
Treatments for Sensitive Teeth
Deciding on the proper treatment for sensitive teeth requires diagnosing the underlying problem. Once the dentist knows what's wrong, he or she will recommend an appropriate course of action. It may include sealants, fillings to cover exposed nerves or roots, fluoride gel, desensitizing pasts, or mouthguards to protect against tooth grinding. In some cases, switching to a toothpaste for sensitive teeth may be enough to resolve the problem.
How to Avoid Sensitive Teeth
The best way to avoid tooth sensitivity is to practice good oral hygiene. Brush twice a day and floss at least once a day, and never skip visits to the dentist. Some people stop brushing their teeth or attending regular cleanings because they are in pain, but that's a mistake. Regular brushing, flossing, and cleanings are the best ways to avoid tooth sensitivity and dental pain.
The Bottom Line
While avoiding certain foods and adopting healthy habits at home can help with alleviating tooth sensitivity, there's no replacement for regular visits to the dentists. Experts recommend twice-yearly cleanings for healthy adults. Those already suffering from gum disease or other underlying problems contributing to tooth sensitivity may need more frequent cleanings.