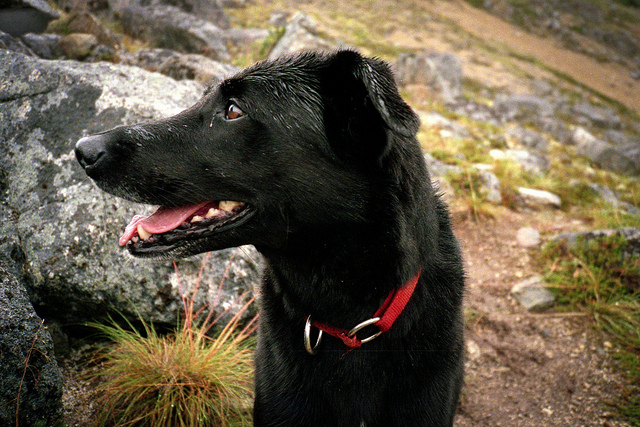 Wilderness and dogs go together like peanut butter and jelly. But, many state parks and resorts in the U.S. have strict rules about bringing pets. While many do allow them, not all do. Fortunately, Jackson Hole it pet friendly. Here's what you need to know.
The Cache Creek Trail Head
Cache Creek is a favorite of the locals. It's an extensive trail system near the Snow King area. Pets are allowed here on all parts of all of the trails here, which is nice, since these trails can take you all over the mountain. This is also a great place for mountain bike riding if you are so inclined. Since it's close to town, you don't have to drive forever just to hang out and get some exercise.
Snow King Resort
These Jackson Hole hotels are great places to stay, and if you're looking for nearby trails, check out the Snow King Resort, which contains trails that are dog friendly. If you do manage to make it to the top, the view of the Tetons is amazing.
Wilson Bridge
Wilson Bridge is another great place located near the highway 22 bridge over the Snake River. You can park on either side and there's an access to a dike which also happens to be a great swimming hole where dogs are allowed. There are also some great places to walk here.
The Dog Park
Most city parks don't allow dogs, which is why this park exists. The dog-friendly park is free and located on Scott Lane.
Devil's Staircase
Sounds scary, but it's not. Go east of Driggs ID, and park at the Teton Canyon. Make your way up the South Teton Canyon trail – this is a great trail. Just make sure you give your dog plenty of time to stop and rest, rehydrate, and enjoy the smells. The views here are incredible, especially the cliffs you'll see to your right.
The creek trail itself is 14 miles out and back. And, if you take the Alaska Basin detour, you'll get an easy 18 mile hike out of the deal.
Table Mountain
Table Mountain starts at the Teton Canyon parking lot, just like Devil's Staircase. Start from the upper parking lot and go on the North Canyon trail for about 4.5 miles. Then, switch to the Face Trail for 1.4 miles. This will take you all the way to the summit.
While the final climb is pretty steep, you and dog should be able to make it (provided you're in reasonable shape), and the views will be amazing. Dog will love it up here. Total round trip is about 11 miles.
Jackson Peak
There's a trail close to town that will take you all the way up to the peak, and it starts at Curtis Canyon parking – about 9 and a half miles down the Elk Refuge Road. There's a convenient stop at Goodwin Lake, a perfect place to have lunch and let dog get something to drink or a swim, before you walk another 3 miles to the summit.
Roundtrip is, again, about 11 miles.
About the Author
John Shepardson is an outdoorsman and nature photographer. He loves writing about his travels to share online. His articles appear on many vacation and travel sites.
Photo Credit: Flickr via Creative Commons
Have you ever taken your dog on a hike with you or the family?
If you find this article helpful and useful, please share it with your family and friends. Sharing helps Uplifting Families grow. Thank you for visiting.