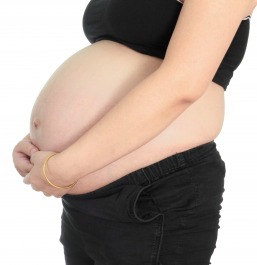 When I was pregnant with my daughter, I remember waking up in the middle of the night with severe, painful leg cramps.  I noticed that I began experiencing these leg cramps towards the end of my second trimester and it lasted until I delivered.  These cramps would happen quite frequently and the only way that I could get rid of them was to carefully stand up and attempt to stretch my calf muscles.  There was times where it hurt so bad and it was very painful while attempting to get my muscles to relax.  The cramps seemed to last a minute or longer before I could finally get my muscle would relax.  I always stretched my calves out after a cramp to avoid long term problems or pain.
Disclosure:  This post is for informational purposes only.  The opinions in this post are my own and may differ from your own.  This post shouldn't replace following up with your doctor if you have any questions or concerns with leg cramps.
Why Didn't Anyone Warn Me About the Severe Leg Cramps During Pregnancy?
Leg cramps are considered normal during pregnancy.  As your belly starts to grow and put pressure on the uterus, you may begin experiencing leg cramps as early as your second trimester and as your belly grows you may notice that the leg cramps become more frequent.  During pregnancy, your legs have to adjust to carrying more weight due to pregnancy weight gain.  Also, the added weight and pressure from pregnancy makes your more prone to muscle fatigue easier.  Your growing belly is also putting more weight on the uterus which can decrease blood flow back to the heart.  If your blood flow is restricted it can cause inadequate blood flow to the muscles in your extremities  especially your legs, leaving the muscles at risk for muscle fatigue.
Comments
comments