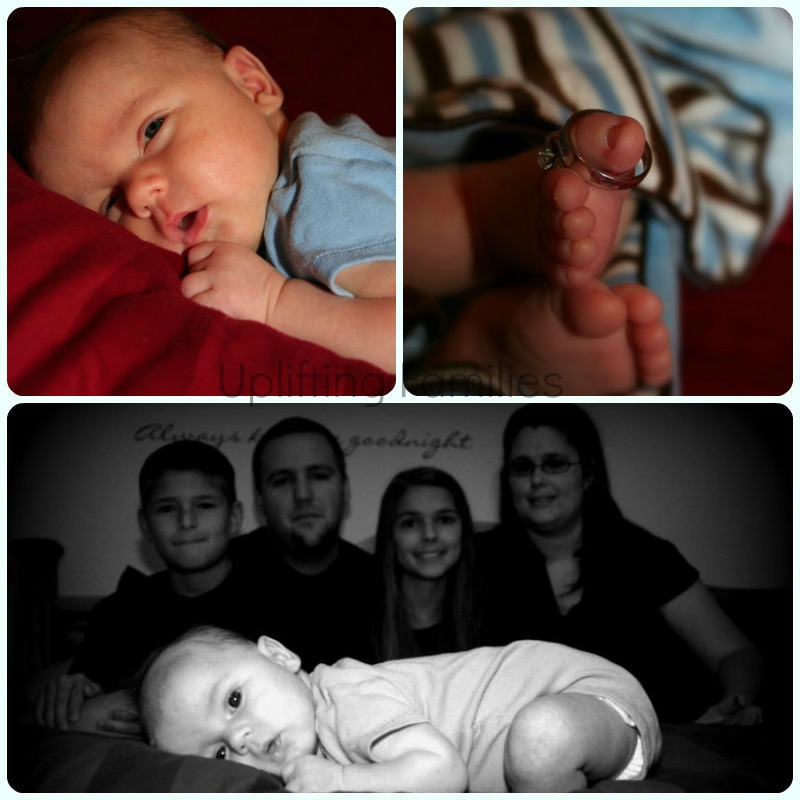 During my pregnancy with my youngest son, I often browsed the forums on Baby Center.  My due date was towards the end of May so I was one of the last ones in the group to have my baby. During the last few weeks, I saw other May mommies posting adorable photos of their babies. I knew that I wanted to capture as many photos of my youngest son (he is my last baby and I wanted to cherish every moment). I feel like a terrible mom because I don't have a ton of photos of my older kids. Digital cameras were very expensive when they were born so I had to use a camera with film.
If I used my own camera, I would have to wait until I have used all of the film on the roll and then had to wait to have them developed. Technology has come a long way and most people even carry a smartphone that has a built in camera. Today, I wanted to share some tips on how to take your own newborn photos.
When Should I Schedule a Newborn Photo Shoot?
Most professional photographers recommend that you take newborn photos before they are 10 to 14 days old. Babies typically sleep during a lot during the first few days of life and it makes photo shoots go smoothly. Plus, you can easily pose them in different positions without them waking up every time they are moved. A sleeping baby doesn't need a pacifier in their mouth, cry, cross their eyes, flail their arms, or make weird faces.