Science, technology, engineering, and math — these are the four disciplines that are going to benefit our children the most in the future job market. STEM careers are not only incredibly advantageous for the people that pursue them, they're also potentially beneficial to the country as a whole. This means it's incredibly important we get our children excited about STEM learning as soon as possible. If you're wondering how to get your kids interested in what may appear to be dry topics, look no further than the following three tips.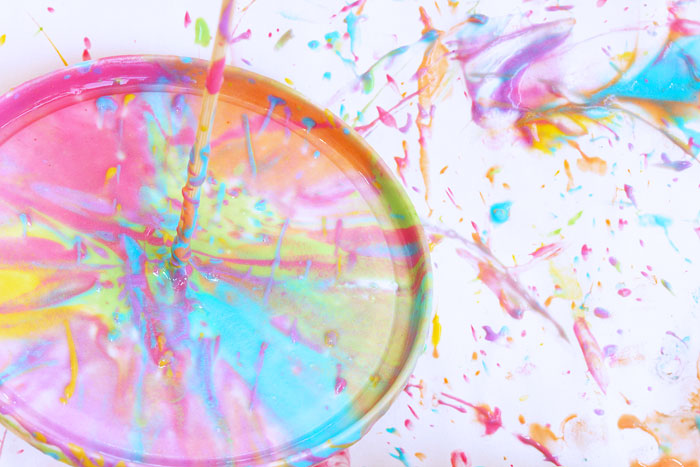 Image ©Babble Dabble Do
Make it Colorful
Mixing art into STEM is not only incredibly easy, it also produces some breathtaking results. The following projects will appeal to your child's artistic side and leave them with a finished product to show off to their friends! Try a few of these fun projects with your kids.
Watercolors & Oil from Babble Dabble Do
Chromatography Butterfly Craft from Buggy & Buddy
Crystallizing Watercolors from Fun at Home With Kids
How to Grow Your Own Crystal Geodes from Feels Like Home
Pendulum Painting from Martha Stewart
Make it Exciting
Excitement comes in many forms, but luckily for parents, children are fairly easy to impress. Delight your child with a STEM themed subscription box such as Tinker Crate, Spangler Science Club, or Groovy Lab in a Box. You can also quicken little pulses with at home experiments like a high flying tea rocket or explosive popsicle stick chain reaction.
Robots are yet another thing kids find truly exciting. Professor Edith Ackermann believes children love robots because of their inherent contradictions — they are both alien and familiar. When they look at robots, they see more than a tool to take over menial tasks — they see the possibility for friendship. This makes robots a great educational tool. According to a recent article from the STEMpower blog, the use of robotics can help to encourage confidence and a positive attitude toward education in students. Get your child started in robotics with one of these 15 easy to make robots from Instructables.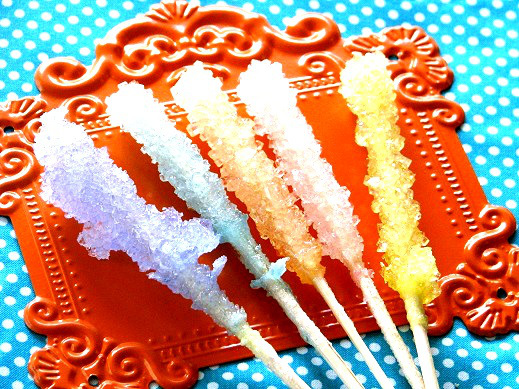 Image ©Gluesticks
Make it Tasty
Food is easily one of the greatest joys of life — that's what makes it such a strong motivator. Offering up a tasty treat to go along with a STEM lesson is one of the easiest ways to get kids excited about learning.
Homemade Rock Candy from Gluesticks
Ice Cream in a Bag from I Can Teach My Child
Glowing Jell-O Recipe from About
Gum Drop Engineering from Modern Parents, Messy Kids
Math Fun With Skittles from Kids Activities Blog
Baking is another great way to teach young children math and science. Work on math, vocabulary, and measurement skills as you measure out ingredients. Explore how certain ingredients can change food's structure throughout the baking process. End with the well earned desserts of you lesson.
STEM learning doesn't have to be dull and uninteresting to be educational. Children find science, engineering, technology, and math to be wonderfully fun subjects — all you have to do is present them correctly. By making STEM enjoyable for your children, you can give them the leg up they need to thrive in the world of the future.
Liz Greene is a writer and former preschool teacher from Boise, Idaho. She's a lover of all things geek and is happiest when cuddling with her dogs and catching up on the latest Marvel movies. You can follow her on Twitter @LizVGreene
Have you heard of STEM learning? Which project are you going to try with your children first?
If you find this article helpful and useful, please share it with your family and friends. Sharing helps Uplifting Families grow. Thank you for visiting.