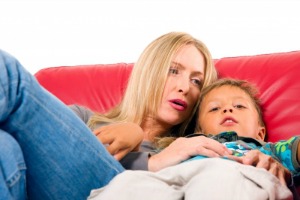 Last fall we decided to take my youngest son out of daycare so that he could stay at home with me during the day.  At first I was nervous because I wasn't sure how I was going to care for him during the day.  I am thankful that he has started learning how to play independently and can entertain himself for a few minutes.  During those first several weeks, I was so excited and wanted to continue teaching him the things that he was currently learning in daycare.  Things changed dramatically in August/September of 2013, I suddenly started feeling horrible.
Disclosure:  This post is for informational purposes only.  This post may contain affiliate links.
Most people with chronic pain has had to find alternative ways to cope with the pain and to function somewhat normally each day.  It's not easy to deal with chronic pain, aside from prescribed medicines you can also consider high quality delta 8 for some relief. Chronic pain is referred to as pain that is felt on a daily basis for 6 months or longer.  If you are a parent and suffer from chronic pain, you will learn quickly that you have to alter your lifestyle in order to take care of your children.  For example, I have a hard time picking up my son and holding him while standing up.  I have to explain to him that I can't hold him unless I am sitting down.  Sometimes he doesn't understand and sometimes he gets it.
Talking to your Child About Chronic Pain or Illness
Today I wanted to share with you some tips on how to help your children understand chronic pain.
Explain Your Case – It is important that you explain to your child or children what you are going through so that they can understand your limitations or at least understand that you are always sick or in pain.  Don't get frustrated with your child if you feel like you have to constantly repeat yourself and explain it to them several times before they are able to understand what you deal with on a daily basis.
Be Open and Honest – When your child is younger, you can simply tell them that "Mommy doesn't feel good" or "Mommy is sick today".  This should be sufficient enough for a toddler or young child to understand.  As your child gets older, continue to share with them more details about your medical diagnosis and what it means to have chronic illness or pain.  Be sure to share with your child, if you are unable to do something.  Open and honest communication allows them to come to you with questions about your medical condition and helps them realize that you aren't lazy.
Calm Their Fears – If your diagnosis isn't life-threatening, explain to them that you aren't going to die.  Also, be sure to let them know that being around you isn't going to make them sick especially if it isn't contagious.
Allow Them to Help – You can allow your child to help you out with simple things ie bringing you something to drink, doing age appropriate chores, etc.  However, you don't want your child to end up being your caregiver.
Ask Your Child for Feedback – Don't be afraid to ask your child how they feel about your medical condition.  Actively listen to their concerns and fears.  If they ask you questions be sure to answer them honestly.
Learn How to Continue Being An Active Parent while Suffering From a Chronic Illness or Pain
Parenting is hard enough as it is without dealing with chronic pain.  As a parent you want to remain as active in your child's life as much as possible but you also don't want to overdo it.  Learn how to continue being an active parent for your child using these tips.
Make Plans for Special Events – If your child has a special event coming up soon, you should plan on doing your best to be there for your child.  If you haven't heard of "The Spoon Theory", I highly recommend that you check it out.   Basically, it says that each day you are allotted a certain number of spoons and as you go through the day, you slowly use up your spoons.  However, if you have a bad day you can easily use up your spoons just taking care of your own daily need.  If you are lucky and have any extra spoons left at the end of the day, you can carry over to use the next day.  As you are planning your week, do everything in your power to save a few extra spoons for the special event.  To save up extra spoons you might end up taking it easy during the week so that you have the energy to go to your child's special event.
Don't Forget to Take Your Medication – If you know that you are going to be more active on a certain day, don't forget to bring your medications with you.  In fact, you can pre-medicate before you go on your outing, so that you don't let your pain get out of control.  If you take narcotics or other heavy duty pain medications, make sure that you don't get behind the wheel on the car.  Even though the medications are prescribed legally, you can still be charged with driving while impaired. And, if you find your medication isn't working as it should, don't be afraid to try something new. If you're looking to experiment with cannabis, and it's legal to do so where you are, you may wish to take a look at this Ardent FX coupon code which can help you to create a form of the drug that you can mix into food, for example, to make taking it really easy.
Focus on What You Can Do – Negative thinking can quickly ruin your child's mood, get their hopes up, or make them think that you don't care about the things that are important to them.  Instead of focusing on the things that you can't do, turn it around and come up with an alternative list of ideas of things that you can do.  For example, your child wants you to take him to the park so that he can play.  Remember that even if you can't play with him at the park, you can sit on the bench and watch him play.
Find Alternative Ways to Enjoy Activities – Learn how to become aware of the things that increase your pain so that you can find alternative ways to still enjoy the things that matter to your children.  For example, during football season my daughter is active in marching band and it is very hard for me to sit on the hard bleachers especially if there isn't any back support.  Last year, I took a blanket to sit on while we watched her perform.
Don't Be Afraid to Ask for Help – If you are having a high pain day, a bad day, or can't participate in a certain activity that is very important to your child, you should consider asking for help.  You can ask your spouse, family members, or even friends to help you out.  Chances are someone is willing to help you out if you ask.  The worst thing that someone can say is "no" but you won't know unless you speak up.
If you suffer from chronic pain, please know that you aren't alone.  I have found it very important to connect with other people who suffer from chronic pain. As I was writing this post, I wanted to come up with a way to try and explain my pain.  The best way that I can describe my current situation is feeling like I have the flu.  If you have ever had the flu and suffered from all over body aches, then you kinda get the idea of the pain that I experience except mine doesn't go away after a few days.  Plus, I have constant back pain.
Do you have any additional tips for parents who suffer from chronic pain?
Comments
comments