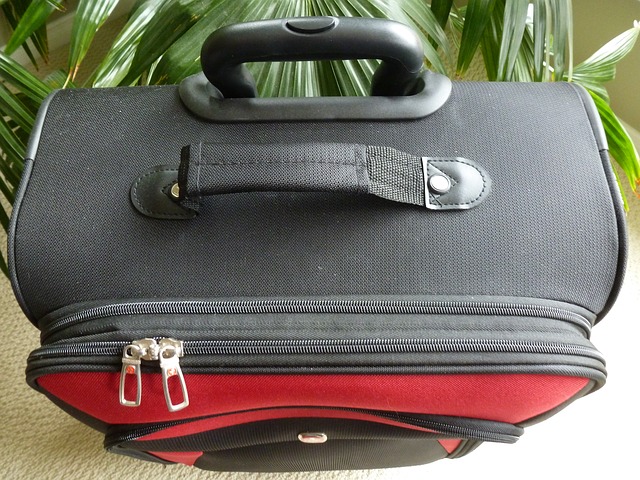 We celebrated our 7th anniversary last month. It has been full of ups and downs. I feel blessed to have a wonderful and supportive spouse who is my best friend, husband, and a wonderful father to my children. I didn't get the chance to plan a staycation or date weekend with him this year. Normally, for our anniversary we like to plan something fun. We both know that it is important to spend quality time with each other and still go on dates. My favorite thing to do is go stay in a hotel without the kids, plan something fun to do, and relax with my husband. Sometimes, we even do this when it is not a special occasion too.
Disclosure: Thank you First Aid Shot Therapy for sponsoring today's post. I received samples and compensation in order to facilitate this post. All opinions are 100% my own and I was no way influenced by the company.
Packing for a staycation doesn't usually require too much effort unlike packing for a family vacation. So next time you are packing for your staycation or even your family vacation, you can use my list of things that I make sure that I take with me on my trips. I usually pack a main bag and then I toss a few other essentials in a smaller bag to keep up in the front seat of the car with me, even on our family trips.
Cell Phone Charger
I always pack my cell phone charger where I can get to it easily. Even if, I don't use my phone very much in the car I like having it handy in case I need to charge my phone. We have a few of the car chargers that go into the power outlets in the car so that we can both charge our phones if needed.
Prescription Medications
I always make sure that I pack my prescription medications separately from my clothes so that I can easily get to them. During one of our trips, I accidentally left my medication at home and it was a huge mistake on my part. Hotel beds aren't always comfortable unlike my bed so often times I wake up in knots.
Over the Counter Medication
Even though I take a handful of prescription medications, I typically take allergy medication, First Aid Shot for fast acting pain relief, and a topical pain cream. I get break through pain and sometimes I have to use over the counter medications to help get me through the day.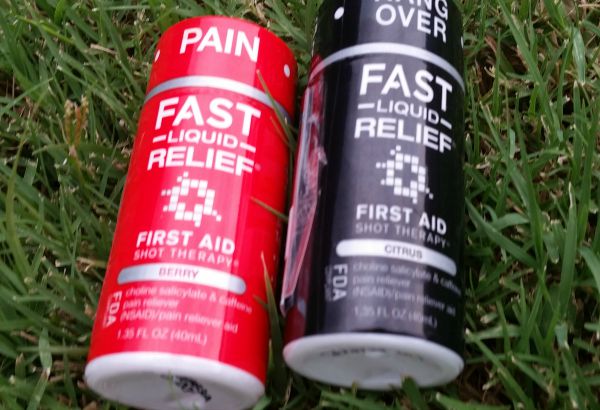 First Aid Shot Therapy has developed a line of convenient, FDA-compliant, single-dose liquid medications with you in mind! They help relieve pain and other common ailments FAST – and they fit conveniently in your suitcase, carry-on bag or purse!! No need to search for pills or spring for an over-priced bottle of water to wash them down – First Aid Shot Therapy's liquid formulas allow for easy consumption and fast relief – and their size allows for easy on-the-go storage.
Glasses
Don't forget your glasses! I always wear my glass for distance so I tend to wear mine from the moment I wake up until it is time to go to bed.
Laptop
I usually carry my laptop with me in case I need it. I don't always use it.
Books
I love to read books and don't always have time to read them at home. If you have a long drive or flight, you have something to occupy your time. I personally love e-books so I usually put a few books on my phone so that I have a few things to read.
Swim Suit
I always pack my swim suit just in case we want to go sit in the hot tub or go swimming. I also usually pack flip flops to wear to the swimming pool. Even if I don't use it, I usually bring it along because you can't always find swimwear year round and most hotels frown if you wear a t-shirt and shorts in the pool.
Next time you go on a staycation or family trip, don't forget to pack these essentials. As a mom, I am usually busy trying to make sure that the kids are packed and ready to go. Every since I left a few crucial items at home a few years ago, I am a bit more diligent when I pack my own stuff so that I don't forget anything at home. Leaving behind these few items could be a costly mistake and if you have health issues like me then you have to deal with unnecessary pain while you are away from home.
Photo Credit: Pixabay
Giveaway for $25 Giftcard to HEB or Safeway and F.A.S.T sample Pack.
Enter to Win $25 Gift card to HEB or Safeway and a F.A.S.T sample pack. This giveaway is open to US residents 18 and older. All entries will be verified. You can find F.A.S.T products at HEB. Good luck! Giveaway ends 8/7/15
What items do you always take with you whether you going on an overnight stay without the kids or on your family trip?
If you find this article helpful and useful, please share it with your family and friends. Sharing helps Uplifting Families grow. Thank you for visiting.
Comments
comments