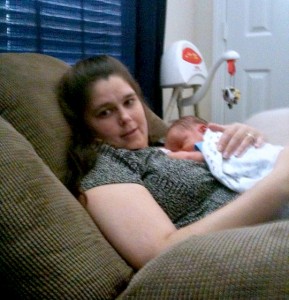 There are so many things to get accomplished before your baby's due date and can be an overwhelming experience for new parents. I remember when I was pregnant with my youngest son, I had to register for all of the essentials that I would need to complete the nursery. I grabbed the scanner and walked around the baby store trying to decide what I really needed for my baby. It had been several years since I had to shop for baby gear and there were so many new things to choose from for my baby. Today, I wanted to share some of my favorite baby items that every new mom should add to her registry.
Disclosure: I am participating in this campaign as a member of The Niche Parent Network & Conference. Although I received compensation and product, all opinions are my own.
Crib
You will need a safe place for your baby to sleep during the first several years so you will want to choose a quality crib and mattress set for your newborn. If you plan on purchasing a new crib, you should find one that meets your expectations and follows all of the federal safety guidelines to ensure that your baby is safe. When I was pregnant  with my youngest son, I found a crib that I could use for several years.  They make convertible cribs that you can transform into a toddler bed or even a double bed as your baby grows.
Breathable Crib Liner
There has been a lot of controversy over using traditional crib bumpers in your baby's crib due to potential safety issues. If you purchase a crib bedding set, it is advised that you don't use the crib bumper even though they look cute and go with your baby's crib set. Instead, you should choose a breathable crib liner, like Fresh Air Crib Liner . You can purchase it at Target(click here to save $5 on your purchase at Target) or [amazon_link id="B0096QBLKW" target="_blank"  rel="nofollow"]Amazon[/amazon_link]). The Fresh Air Crib liner is designed to keep your child's arms and legs inside of the crib while allowing your child to have proper air flow for healthier sleep.
Crib Sheets
I highly recommend that you have at least 2 or 3 crib sheets for your baby's crib. During those first few months, you child will likely spit up or have a diaper blowout that will require you to change their sheets. Simply put a clean sheet on your child's bed and toss the other one into the next load of laundry.
Swaddle Blankets
The swaddle blankets have been out for a few years and they were a life saver when my youngest was little. Babies like being swaddled, it makes them feel safe. Your baby spent 9 months in cramped quarters inside of the womb and the swaddle blankets help recreate the womb. Plus, they help reduce the amount of blankets in your child's crib.
Comments
comments