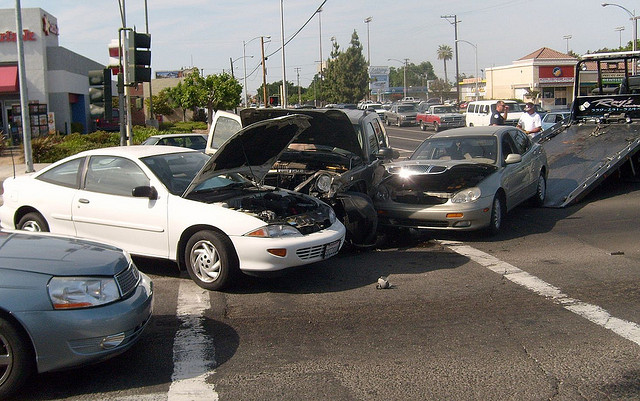 If you've ever been in a serious automobile accident, you know the toll it can take on you and your family. The physical trauma, emotional effects, and financial aspects of an accident can be a lot to handle, and many families suffer deeply as a result. What's more, many effects of automobile accidents are long-term, and can manifest long after the accident occurs.
Keep reading to discover some of the long-term effects of car accidents, as well as tips on helping you and your family recover.
Disclosure: If you are involved in an auto accident, please seek appropriate medical attention and legal advice. This post is for informational purposes only.
Long-Term Physical Effects
The physical effects of an automobile accident can range from mild to severe. Depending on the extent of your injuries, you may experience difficulties performing everyday tasks like walking and driving, as well problems performing in a professional capacity. Your injuries can affect your family, as well, as accidents often mean the loss of a breadwinner and various emotional effects associated with the physical trauma of a loved one. In addition, the physical effects of an automobile accident can limit the time you spend with your partner and children, which can lead to a number of problems within your family.
Depending on your injury, your injury it is possible that it will creep up later in life as your body ages. I personally was involved in a automobile accident in the late 90's. I was young and I never fully recovered from my accident. The overall pain was very minimal when I settled my personal injury case. However, I was left with scar tissue in my low back and the doctor told me that my body would eventually heal. I made a big mistake because today I am left with the long term effects from my initial injury. After the accident, I was left with three physical injuries from whip lash, pain in my upper/mid back, and low back. Not to mention I am still petrified of being in a car accident that will result in further injury.
The Financial Effects of an Accident
Medical bills, lost wages and other factors associated with an accident can lead to long-term financial difficulties for you and your family. For example, the economical impact of a car wreck can result in dwindling bank accounts, which can affect college funds, savings, and your family's overall way of life. For some families, a car accident can result in debt, bankruptcy, loss of property and other financial problems, some of which may take years, or even decades, to resolve. For this reason, hiring a Tampa car accident lawyer (or one in your local area) can be hugely important for receiving compensation and financial help in the aftermath of the accident, helping to give you and your family peace of mind that your financial situation will be safe for the future. 
 
The Psychological Effects
An automobile accident can lead to a number of psychological and emotional effects. For example, following a car crash, conditions like post-traumatic stress disorder, anxiety and depression are extremely common. Likewise, many accident survivors develop numerous fears and phobias, especially in relation to travel, accidents or death. Feelings of guilt are also common, and often occur when the accident in question was fatal or harmful to others.
In most cases, the psychological effects of an accident don't go away on their own. Indeed, without treatment, the symptoms of depression, anxiety and PTSD will often persist, and, in some cases, worsen. It's also important to note that family members of those involved in a serious accident can suffer the effects of psychological distress as well. Thankfully, methods like psychotherapy, behavioral modification and cognitive therapy can address psychological distress and promote enhanced mental health.
If you or a family member has experienced symptoms like the following, seeking treatment now is essential to health, quality of life and the well-being of your family:
Nervousness or anxiety, which, in some cases, can be severe.
Social withdrawal.
Nightmares, insomnia and other sleep disturbances.
Problems at work or school.
Substance abuse following an accident, which may be used as a way to cope with psychological or physical trauma.
Mood swings.
Anger, irritability or aggression.
In short, the injuries you sustain in an automobile accident can be painful for your entire family. For this reason, pain and suffering often play a crucial role in personal injury lawsuits. If your injuries were sustained through the fault of another, you may be entitled to financial compensation for pain and suffering, lost wages and more. Contacting a personal injury lawyer can put you on the path to recovery by helping you receive the compensation you deserve.
If you or a loved one has survived a serious automobile accident, you understand the physical, mental and financial hardships associated with recovery. Thankfully, with the proper attention to health and well-being, as well as help seeking financial compensation, getting your life back is possible. With the tips provided here, you and your family can recover from the devastating effects of an automobile accident. Remember to think about your long-term health when settling, you never know if chronic pain will creep back up in your life years later.
Image Credit: Flickr via Creative Commons