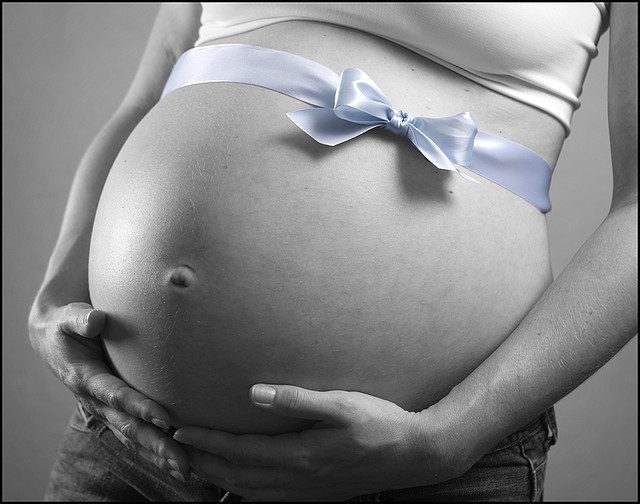 How early is too early? You could ask that about a lot of things. Some people get more and more upset every year because Christmas paraphernalia keeps coming out earlier and earlier. We have long given up on waiting until the day after Thanksgiving to start the winter festivities. Although, at the time of this writing, it is January, 2015, ads for 2016 vehicles could start appearing at any moment. Some religions complain that children are baptized prior to their teens, while others baptize newborns. It is never too early to get started on something that really matters to you.
While some are appalled at the fact that dad has a video camera trained on the birth canal capturing the moment of birth, baby pictures actually start much sooner with the first ultrasound. Honestly, there is no reason to wait that long. Here are some suggestions and tips on how you can photo journal your baby long before the baby actually makes an appearance:
Make Preparations
One of the first things you are going to need to do is identify the photography studio that you are going to use to take the glamour photos at various stages of the process. For some reason, women often do not feel very beautiful during pregnancy. Those special maternity pictures will also need to be quickly followed up with a photoshoot of the newborn. You will need to find someone who knows how to work with babies. That eliminates a lot of candidates.
While some few of those photos will be taken by professionals, only you, and those around you can capture those day­ to­ day shots. This may be a good time for you to upgrade your smartphone so that you always have a decent camera good for taking the kind of pictures you will want to keep for a lifetime. Once you get that camera, practice every chance you get in different lighting and situations. You want to make sure you can take great pictures on a moment's notice.
Get to Know the Selfie Stick
You will be taking baby lots of interesting places during the nine months you are carrying her. Some part of that prenatal massage is definitely going to make the cut for the coffee table photo book. Before all that morning sickness, you might go on a vacation and enjoy your last fun trip before having to hire baby sitters. These special moments you have during pregnancy are a part of your baby's story. Unless you have a videographer and photographer following you around at all times, you are going to have to take those pictures yourself.
Never fear. That is where the selfie stick swoops in to save the day. Camera boom is the more official name for the product. A selfie stick is a lightweight monopod that telescopes from about 12" to 48". You affix your smartphone to the top of it. Once extended, your front­facing, selfie camera is now far enough away from you so that you can capture good, wide­angle selfies that can take in lots of people and backgrounds. The better models have bluetooth shutter buttons so that you can use the part of the stick you are holding to snap the pick. In 2015, you don't want to enter motherhood without one.
Do Something Worth Remembering
Finally, for these pictures of the pregnant you to make any sense to anyone looking at them years later, you have to do something worth remembering. There will never be a better time to take that trip you've been talking about for years. Take a picture of you doing all the things you want to one day do with her when she gets old enough to appreciate them.
Remind yourself of all the weird food you fed you and baby, including the pickle­ flavored ice­ cream you just couldn't live without. Since you will be using a smartphone for much of this, be sure to hit the video button and record a special message for baby on occasion.
These moments only happen once, unless you have lots of babies. In which case, that selfie stick will serve you well for years to come.
Photo Credit: Flickr via Creative Commons
Did you start a photo journal to document your pregnancy?
Comments
comments