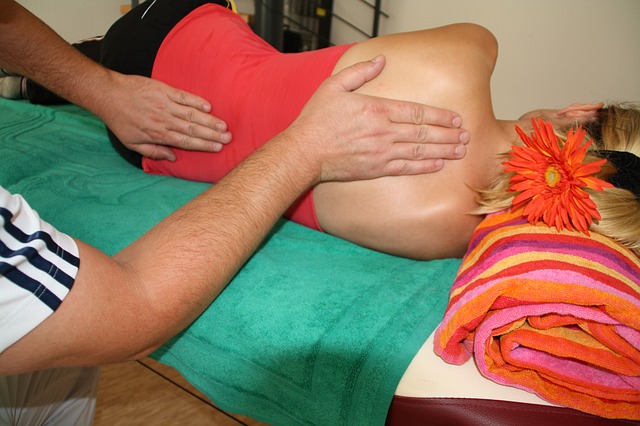 When you are pregnant, your body goes through a lot of changes. As your little one grows and develops, your body takes on a lot of extra weight (and a few aches and pains) along the way. Though there are plenty of tricks and apparatuses that you can use to relieve some of the pain, there is nothing as calming as a massage to work out all the kinks. Plus, when you are relaxed your baby is more relaxed in the womb.
Massage therapy during pregnancy can be a great solution for relieving pregnancy aches and pains. It offers a healthy method for not only getting rid of any discomfort you might be experiencing, but also is a natural method for relieving stress and promoting overall improved wellness. A proper massage can remedy:
Backaches
Stiff neck
Swelling of the joints
Nervous tension
Insomnia
Depression
Anxiety
Hormonal changes
Consider a Prenatal Massage
A prenatal massage is very similar to a regular massage. Its overall goal is to relax tense muscles, improve circulation, and ease any aches and pains you may be experiencing. The difference with prenatal massages is that they are catered towards the needs of the pregnant woman and their changing body.  As such, some of the techniques used are different. Most prenatal massage therapists have specialized equipment to accommodate your growing body. They have massage tables with hollowed out areas and special pillows to make lying down on your tummy a lot easier. While prices will vary based on your location, you can general receive a massage for around $50 to $150 for an hour.
What if I Can t Afford That?
If you are busy saving up for the baby's arrival, you may not have the budget to afford a prenatal massage on the regular basis. Well the good news is that you can learn new techniques and invest in minimal equipment to create a spa right in your own home. All you need is a partner who s willing to give you a little tender love and care (which shouldn t be hard to find).
Always Consult with Your Doctor First
Though massage during pregnancy can be very therapeutic and promote overall good health it is essential for you to consult with your doctor. Since every woman's pregnancy is different, its essential to make sure that the techniques you're going to try are safe for both you and your growing baby.
Educate Yourself
While your partner does not have to be professionally trained to provide you with a massage, because you are pregnant you do want to make sure that you are using the right techniques. You can easily watch a few YouTube videos on how to complete a prenatal massage or read a few books. If you ve been going to Lamaze classes, then you may have even picked up a few tricks from there.
Purchase Your Equipment
Next up is purchasing your equipment. Now since your budget is already a bit stretched, you don't want to go overboard on the investment. You can shop online and find massage tables, chairs, and even therapeutic oils to use.
It s the simplest things in life that can make pregnancy a lot more enjoyable. If you have been experiencing pain or discomfort on the regular basis, a massage can go a long way to make you feel better. For those who can't afford to treat themselves to a spa day, there are always a few remedies you could try at home to feel just as good.
Image Credit: Pixabay
Did you have a massage during your pregnancy?