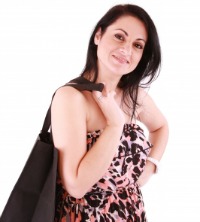 When you are mother, it often feels like you've stepped up to the role of a superhero, minus the muscles and the skin-tight bodysuit. Every hour you find yourself in a different place and handling a different chore, meanwhile adding 5 new tasks to your to-do list. Late-night and early morning prep can be a life saver, whether it concerns your hair, kids' clothes, school lunches, answering email, or scheduling appointments. Keeping a few key items on your bureau, by the counter, or stowed safely away in your car can make the difference between an unbearably hectic day, and just a super hectic one. Here are a few simple articles which can lessen your stress just by having them on hand.
Travel Mugs
Keeping hydrated and caffeinated is important for both your health and sanity in early mornings and long afternoons. A travel water bottle and travel coffee mug are easy to refill, help to eliminate unnecessary waste, and will save you money in the long run. Not to mention, you won't have to drive out of your way for a pit stop if you're in want of either! You only need one or two of each (depending on how frequently the dishes get done at your house); search [amazon_link id="B004BA3X0O" target="_blank"  rel="nofollow"]Amazon[/amazon_link] to pick a size, color and style that fits your taste as well as your car's cup holder. Turn on the coffee maker and fill up a water bottle to keep in the fridge right when you wake up to grab as you're heading out the door. When you get back, give 'em a wash and do it all again the next day.
Change of Shoes
You know the feeling: you've been running from point A to point Z when you come to that moment where your feet just can't handle another step in these shoes. A comfy pair of flats stashed away in the trunk can be a saving grace for surprise errands and vigorous activities. Even just pulling off your heels or boots to switch to Minnetonka moccasins to the length of a car ride can provide enormous relief. Trainers, worn-in flats and flip flops are perfect for changing into before heading somewhere low key, like the grocery store or veterinarian's office.
Makeup Bag
It seems to be that on the mornings where you need extra time to get yourself ready, you come up shorter than usual. Doing your makeup or a quick touch-up is sometimes faster to accomplish in the car or a public restroom than it is while getting the kids up and ready for school, and for that reason having a convenient makeup bag just for travel is very useful. An all-in-one supply kit in a small tote, like this one from Cargo Cosmetics on ShopHQ, is an inexpensive alternative to purchasing a second set of all your beauty supplies, and saves you from having to dump each into your purse every morning before leaving.
Cloth Backpack
While an oversized tote or backpack can be an invaluable accessory, wearing those heavy straps over one shoulder is not good for daily use. When your schedule calls for lugging around bigger items like diapers, snacks, a bottle, towels and/or a nursing scarf, using a backpack can be more comfortable to use as well as more stylish. A good canvas bag will last for a while, and is more attractive to wear indoors than a bulky shoulder satchel, plus is great for activities and days spent outdoors.
What other items do you keep on hand to save time when on the run? Do you have a daily system in place for remembering what to bring and where to bring it? Let us know in the comments!