Once we were completely finished coloring both sides of the page, I told him to take it and show his daddy.  So he knocked on our bedroom door because he knew that his daddy was in our bedroom watching television.  I opened the door to let him in to go show daddy and he took his picture over to his dad.  Daddy was impressed with the photo and asked him if he wanted to put it on the refrigerator.  He said, "Sure", in his cute little voice.  So I took my son into the kitchen and we hung the picture on the refrigerator.
I am excited that we found something that we can do to spend time together.  I am leery to give him free reign with the crayons in the house.  As most parent's know, toddlers are very fast and if you turn around for a moment they can be off hiding in another room or posting their artwork on the wall.
Our Finished Artwork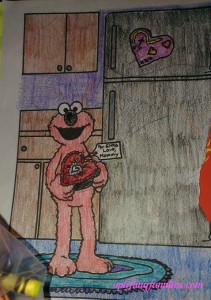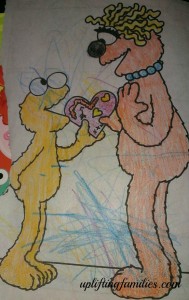 Does your child enjoy coloring?
Comments
comments