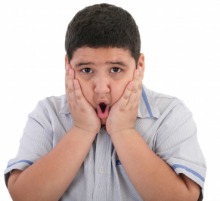 Are you tired of your child constantly losing their belongings?  If your children are anything like mine, they are constantly miss placing their stuff or leaving it at school.  I always cringe when my child comes home and tells me that they can't find something, that they think they left it at school or on the bus, or they left it at someone's house.  As a mom, it is frustrating to have to constantly replace their stuff because they can't keep up with it.
Disclosure:  This post contains affiliate links and I do earn a small commission from any products purchased from clicking on the links in this post.  I didn't receive compensation for this post.
Mabel's Labels offers customized labels for all of your children's belongs.  The labels are waterproof and will stick to all of your child's belongings including their shoes, sports gear, clothing, coats, light jackets, lunch boxes, and so much more.  If you are planning on using the labels for all of your children, I highly recommend using your last name or a phone number.  The orders can't be split into multiple names and I wanted to maximize your savings.
Cyber Monday Savings From Mabel's Labels
Check out Mabel's Labels Black Friday Sale off of these Selected Items: 40% off Skinny Minis, Tag Mates, Basic Kits and Shoe Labels at Mabel's Labels.  Hurry this offer is limited from Sunday, December 1st at 5:00pm EST – Tuesday, December 3rd at 11:59pm EST.  Don't wait and order your customized labels today.
Mabels's Labels are also great for organizing your pantry, labeling senior citizens items, letting other's know about your child's allergies, bag tags for your luggage, and so much more.
Do you currently label all of your children's belongings?
Comments
comments