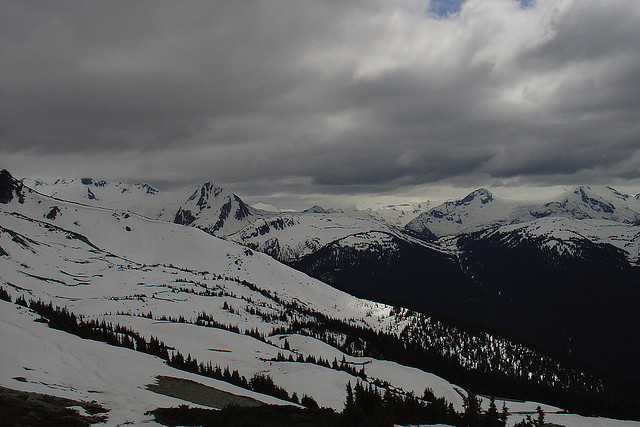 Whistler is one of the most popular mountain resorts in North America. Families are attracted here throughout the year to enjoy the great outdoors, and you will find plenty of sports and activities to keep you and your group happy for as long as you stay. One of the things that makes it so popular is that there are activities available for all ages including kids, teenagers, and adults.
Skiing for All Ages
Skiing is one of the most popular activities in Whistler during the winter months, and you will find facilities here catered for all ages and abilities. While parents can go off and enjoy the more challenging runs, kids can enroll in one of the excellent ski schools for group lessons where fun and enthusiastic instructors are specially trained to work with kids from as young as three.
Activities for Everyone
There are so many actives to enjoy in Whistler if you like the great outdoors. Hiking is one of the most popular activities here, especially in the summer, and there are hikes for everyone from beginners to experts. If you are visiting with kids, head on an easy hike to Brandywine Falls, which is only 1 km long. If you are up for more of a challenge, why not try the difficult hike up Black Tusk in Garibaldi Provincial Park? Or you could all hike together along the Valley Trail, which is suitable for all abilities and will take you past beaches, lakes, and parks.
As well as hiking, you can take your pick from a range of other activities, some of which are suitable for all ages, some of which are more suited to teenagers and up. These include:
Dog sledding

Ice fishing

Snowshoeing

Fly fishing

Mountain biking

Horseback riding

Mini golf

In-line skating

The PEAK 2 PEAK Gondola

The Coca Cola Tube Park

Meadow Park Sports Centre
As well as being able to enjoy all of the individual activities, kids and teens can also go off on the Adventure Camp for five days of fun, and there are other day camp options where they can enjoy getting outdoors.
Arts and Culture
Fancy something more laid back? You will find many art galleries and cultural attractions in Whistler where you can spend a few hours learning about history, local cultures, and appreciating work by international artists. Some of the top places to check out include the Squamish Lil'wat Cultural Centre, Whistler Museum, and Black Tusk Gallery.
Wide Range of Accommodation Options
In Whistler you will also find a huge range of accommodation options for everyone, from Whistler luxury hotels where your every need is taken care of to self-catering options for everyone from couples to families to large groups.
Get Ready for Fun
If you want to choose a destination for your vacation where you know everyone will have a great time no matter what their age, Whistler is the place to go. You will find so much going on here that you cannot fail to have a good time, so start planning your trip today.
About the Author
Nathan Samuels is an avid outdoorsman and father of three. An avid blogger, he enjoys sharing his travel adventures whenever he has the time. Look for his posts on a variety of vacation and travel websites and blogs.
Photo Credit: Flickr via Creative Commons
What is your favorite winter time activity?
If you find this article helpful and useful, please share it with your family and friends. Sharing helps Uplifting Families grow. Thank you for visiting.