My kids have been asking about Rascal for weeks now. This morning when we got up, we found Rascal up the fireplace mantel. He kicked the bear out of his chair (Bear on the Chair) and was sitting in it this morning. He also made edible necklaces for breakfast.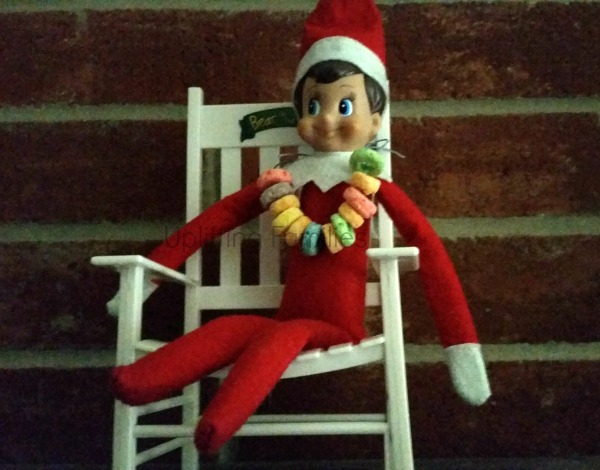 My youngest son was thrilled to see Rascal. Rascal even made my son an edible necklace too.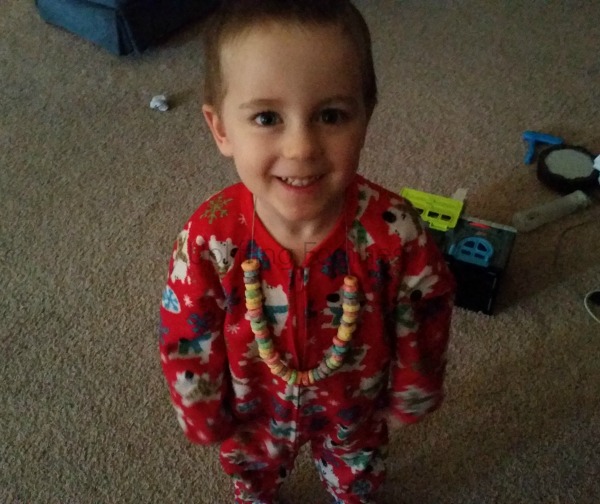 Check out my other Elf on the Shelf ideas. I also have a ton of great giveaways on my blog, stop by for a chance to win some awesome prizes.