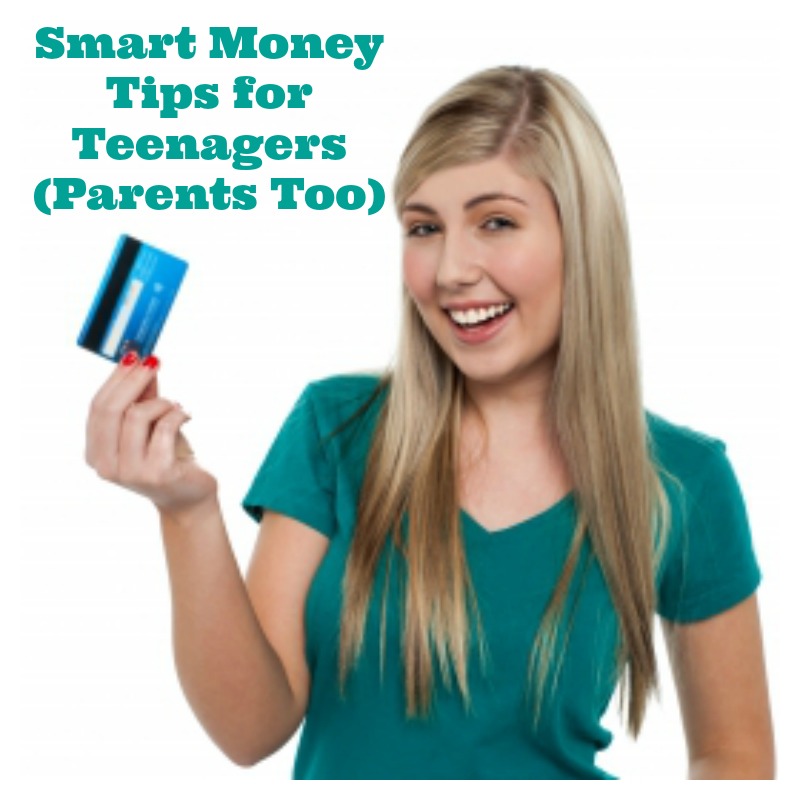 My daughter has been working for several weeks and just got her first paycheck. I saw a sparkle in her eye as she showed me how much money that she already earned working. It makes me remember my very first job and earning my own money. I remember it was one of the best feelings in the world to earn my own money. Of course, now that she has her own money to spend as a mom, I want to teach her a bit of responsibility and how to save. I realize that I can't dictate what she spends her money on but I can give her proper money advice.
Talk to Them About Saving Money
Once your teenager gets their very first paycheck, now is a great time to bring up a conversation with them about learning how to properly save money. As most of you already know our government in shambles and there has already talks about the government program, Social Security, running out of money. If the government does run out of money to fund this account, your children or their children (if not sooner :() will most likely be affected and their retirement years could be in jeopardy. Saving money at a young age is more important than ever and you can get your child started on the right path now.
Dave Ramsey, a popular financial expert who has helped millions of people get out of debt, recommends that teenagers start putting away $2,000 or more a year for 8 t0 10 years starting at the age of 19. Using his method your child will easily have enough cash to retire at the age of 65 and be a millionaire. The later in life that you start saving money, the less money you will have by the time you are ready to retire, even if you invest it for a longer period of time.
I really wish that I would have followed Dave Ramsey's advice when I was younger.
Teach them How to Save Up Enough Money to Pay Cash for Big Ticket Items
If there is anything that I want to teach my kids about money, saving up enough money for big ticket items is very important aside from putting money aside each month into a savings account. My daughter doesn't have a car yet and we are hoping that she will save up enough money to pay cash for it. Payments are tempting and a great option but when you are young and have little or no credit, buying a car or other big ticket items will cost you several thousand dollars extra in interest. Saving money and paying cash is the best way to go.
Once they do buy a car, they should begin putting back a set amount of money into a separate savings account (preferably at another bank or an account that they don't have immediate access to) that is labeled specifically for their new car fund. For example, if your child buys a car for $15,000 and they were planning on paying payments of $300 a month. Instead, of paying credit for their next car they should begin putting back around $300 a month or more into this savings account. This will allow your child to save up for a brand new car or it can be used to pay for expensive car repairs so that they don't have to put it on a credit card. Plus, an account that pays interest is a great way to help earn a small amount of money on the cash that you are saving.
Plan for Emergencies
I want my kids to know that there is always some type of emergency cropping up or unexpected expenses that happen each month. It is important that kids learn how to live within their means now and not spend all of their money each month on frivolous items or things that aren't considered necessary. Make them learn that they need to keep an emergency stash of money aside to plan for unexpected medical bills, to fix the air conditioner in their home (unless they rent), for a car accident, other type of insurance claim (ie hail damage or bird hitting the windshield), ect.
Teach them Budgeting Skills
If your child gets an allowance, you should begin teaching them how to budget their money so they learn how to make it last longer. If not, your child's first paycheck is a great way to start teaching them how to stretch their money. Here are some examples of teaching them budgeting skills:
Practice budgets – Give them a grocery ad and give them a set amount of money to spend to buy a weeks worth of groceries. Have them help you plan a weeks worth of meals and let them help decide what your family is going to make each week based upon what is offered in this weeks grocery ad.
Show them savings opportunities – Next time they want to go see a movie at the theater with their friends, why not show them that they can easily grab a few snacks from the store, rent a DVD, and inviting them over to the house for less money.
Teach them about coupons – Coupons are a great way to save money. You can easily teach them how to use coupons to help stretch their budget. Don't forget about money saving apps too!
Resist the urge to bail your teenager out – I know as a parent that you want to help bail your child out when they experience their first money failure. However, it is important to let your teenager experience a money mistake now so that they quickly learn that they aren't going to have other people bail them out every single month. So next time your teenager is out of money, let them face the consequences now. It will help them in the long run when they have their own place. Plus, it will teach them how to manage their money more closely each month. Of course, if it is an emergency you might consider loaning them the money so that they have to work hard to pay it back.
Teach your child to think about their purchase – Often times when teenagers have additional money, they often want to go out and blow it or purchase things that they don't really need. So next time your child wants to buy that hot new video game, talk to them about waiting or delaying their purchase. This is a wonderful teaching opportunity because it is a great way to teach your child about wants vs needs. Make them go home and take a deep look at their budget. This will help them determine if they really can afford to purchase an item that they want. Also, if they can afford the purchase show them how to comparison shop so that they make sure that they are getting the best deal for their money or save their money to wait for it to go on sale.
Talk to Them About Using Credit Cards Properly
Credit is a great tool when it is used properly. When teenagers enroll in college or open their own bank account, they will probably start seeing those credit card applications rolling in. A credit card seems tempting for so many students and young adults because they often look at it as free spending money. This is the mentality that credit card companies what teenagers or young adults to have when they get that first credit card. They want you to rack up debt and pay the minimum payment for years to come.  However, when those bills start rolling in your child will quickly see that that "free money" is now costing them especially if they are only able to make the minimum monthly payment.
Having a credit card is a great way to build up credit but it is up to you to help teach your child how to properly use credit cards. You should tell your child, if they do use a credit card that they should pay the balance off at the end of each month to avoid paying tons of money each month in interest charges.
A Better Way to Build Credit Without Using Credit Cards
Did you know that you don't have to have a credit card in order to teach your child how to build their credit score? Most banks have several different options and it is a great way to teach them the responsibility of paying back a loan while getting credit too. Talk to your bank or credit union to determine which options are available to build your credit without a credit card. Here are a few examples of what to ask your financial institution:
Ask for credit builder loans
Passport or CD loans
As a parent, it is your responsibility to teach them how to effectively budget money. This is a lesson that I wish that I paid closer attention to growing up even though I was budget savvy when I was a teenager. Even though I can't tell her how to spend her money, I can do my best to talk to her about it.
Check out my other tips on saving money!
Photo Credit: Free Digital Photos
Have you taught your teenagers how to properly use and budget their money?
If you find this article helpful and useful, please share it with your family and friends. Sharing helps Uplifting Families grow. Thank you for visiting.