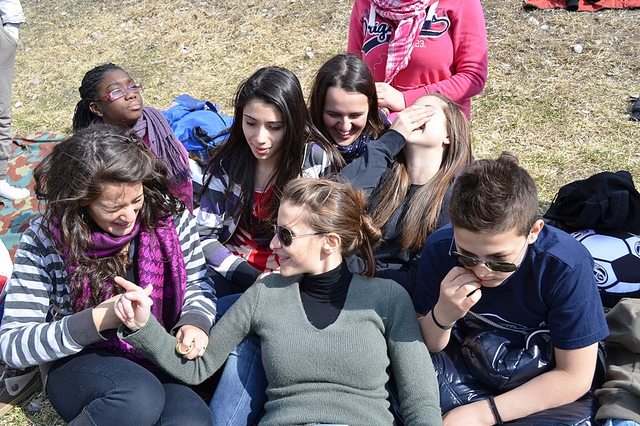 I have two teenagers in my house and they have only been out of school less than a week. I have already heard the "im bored" statement a few times. This drives me completely crazy considering there is a ton of things around the house that they can do on a daily basis to occupy their time and enjoy their summer. So today, I figured that I would share a few things that I can think of to keep your preteens and teenagers occupied this summer.
Cleaning Up the House
Are there chores that need to be done around the house? Put your teenagers to work and have them help knock out some of the family chores so that you can plan something fun for them to do with the family. For example, you can take them to their favorite amusement park, water park, or let them do something else that they don't normally get to do.
Play Video Games
My kids always enjoy playing video games. I was browsing the Internet a few days ago looking for some fun online games for my teenagers to play on the computer. I found some fun games at Poki.com. They have a wide variety of games that you can play online for free. You can find action, sports, games for girls, racing games, movie games, and so much more.
My kids also have several game consoles that they can play too. They have a wide variety of games that can keep them occupied for several hours.
Play Board Games
Last night my teenagers, pulled out the board games. They sat down at the kitchen table and played several different board games for about an hour. My youngest son also joined in the fun.
Go Swimming
Depending on where you live, you could send your teenagers to the swimming pool to cool off and burn off some energy. We have a community pool in our neighborhood but it doesn't have a lifeguard on duty so I personally won't send my kids up there by themselves. I would drop them off at the swimming pool in town where there is a life guard on duty. Don't forget the sunscreen!
Drop Them off at the Skating Rink for the Afternoon
I remember when I was growing up, I spent a ton of time at the skating rink. I loved the exercise and it was something that I really enjoyed. Plus, my friends were often there too. My mom would come home from lunch and drop me off at the skating rink and she would pick me up when she got off work.
Get a Summer Job
Depending how old your teenager is this summer, chances are they can get a summer job. There are plenty of places that will hire teenage students to work during the summer. It is a great way for your teen to learn some responsibility and earn some spending money.
Send Them to Summer Camp
I remember going off to summer camp when I was a preteen and enjoyed it very much. It was a great way to meet some new friends and create lasting memories. If you want to send them off to summer camp, you need to book their reservation now or you might miss out on the opportunity this summer. Camps usually fill up rather quickly because parents don't want their preteenagers at home alone all summer long.
Download a Variety of Books for them to Read
My daughter enjoyed reading a bunch of different types of books last summer. Not only was reading fun for her but it also helped her academically when she returned to school last fall. There are a ton of free e-books that you can download on Amazon, Nook, and Kobo. You can also take them to the library to pick up some new books to read too.
Watch Movies
I subscribe to Netflix so that my kids have an endless supply of movies and television shows that they can watch on the television. I allow my teenagers to watch anything PG or PG-13. The good thing, Netflix does track what they watch so you can browse their selections at a later day. Also, check your local movie theater for discount days. During the summer, our movie theater offers shows for a $1.00 or less. They might be older but it is something for them to do for several hours.
Play Outside
Send them outside to play with their friends if it isn't too hot. There are lots of games that they could play outside too. Just make sure that they stay hydrated and spend time indoors to cool off often. They should refrain from playing outside from noon to 4pm, which is the hottest part of the day unless they are at the swimming pool.
Hang Out with Their Friends
Allow them to hang out with their friends during the day. Just make sure that you set the ground rules first.
Teenagers are often stuck at home during the summer while most parents are at work. If you aren't home, you may or may not know what your teenagers are doing all day long so I wanted to come up with a list of activities that they can do. I hope that this list is helpful and keeps your teenagers safe this summer.
Photo Credit: Flickr via Creative Commons
What are some other ways that you can think of to keep your preteens and teenagers busy this summer?
If you find this article helpful and useful, please share it with your family and friends. Sharing helps Uplifting Families grow. Thank you for visiting.