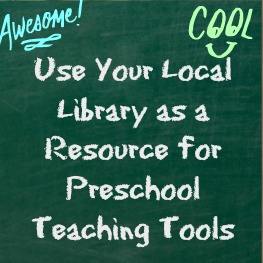 Today I took my son to visit the local library for the very first time.  I wasn't sure what to expect because the library close to our house is fairly small.  When we went into the library, I was amazed by the amount of books and activities that our local library has to offer the children.  Every week our library has a scheduled story time and other activities for the kids.  Since I started teaching my son preschool a few weeks ago, I realized that it is important for him to have the opportunity to be around other kids for socialization.  The library is also great opportunity for your child to learn and it is a great resource for gathering new teaching tools.
Disclosure:  All opinions reflected in this post are my own and I was not compensated for this post.
If you are homeschooling your toddler, check with your local library and see if they offer a weekly story time.  This program is free and you can also check out books to use during your daily lessons so that you have a variety of tools at your fingertips.
Here are some photos of my son playing at the library:
Playing with the bead maze.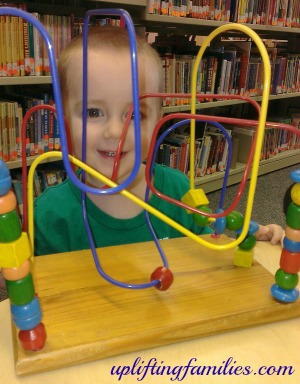 Working a puzzle.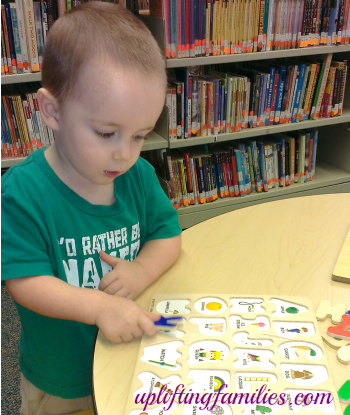 Enjoying story time.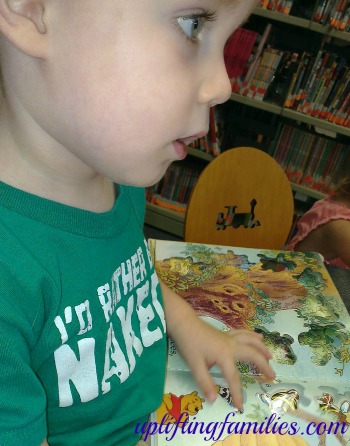 The library is a great way to enhance your child's learning experience and give them the opportunity to meet new friends.  The story time at our local library included: song, 3 themed story books that the librarian read to the children, craft time, and a snack.  This is a free event and it is a great way to meet other children and other mom's.  Check out your local library!
Do You Utilize the Library to Find Teaching Opportunities for Your Toddler or Young Child?