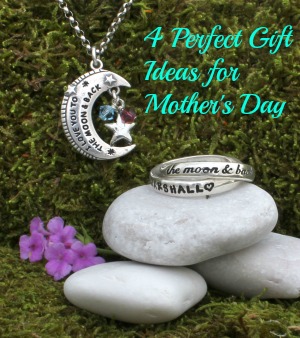 Do you need help finding that perfect Mother's day gift or need gift ideas for that special mother in your life? I love Mother's day because it is a special day to honor the all of the mom's who have influenced who you are, taught you a variety of life lessons, taught you how to behave, made you laugh, and brought a smile to your heart when you needed it. I know that mom's can be a challenge to buy gifts, especially, if they buy most of the things that they want, need, or enjoy.
Mother's day is less than a week away. You can't go wrong with these great gift ideas. Mom is sure to love anything that you get her whether its jewelry, a portable phone charger, coffee make, another special gift, or a gift from the heart.
Happy Mother's Day to all of the Mother's who support Uplifting Families.
Disclosure: This post may contain affiliate links.
Engraved Jewelry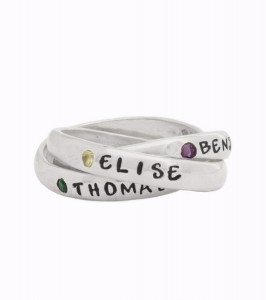 An engraved ring, bracelet, or necklace is a unique and personalized gift that she will love. Each piece can be customized when you place your order. You can choose the perfect piece of hand stamped jewelry that you think that your mom would like the best. Sterling silver is timeless and easy to care for. You can add your child's name, initials, and/or birthstone to the item that you thing y our mom would enjoy wearing. Each time she looks at her ring, bracelet, or necklace, she will be reminded of her children. Nelle and Lizzy has several different engraved rings and other jewelry to choose from.Their jewelry line has been featured on Oprah.com.  Quote from Oprah: "Here's a gift for mothers—or grandmothers—that's perfect whether the kids are in diapers or in college." — Oprah
Mothers Day is May 11th! Our deadline to order is Friday, May 2nd so we want to try and get people ordering early. If you order by May 2nd and use the code "RingPlease!" you will get a FREE Alpha Dot
Portable Cell Phone Charger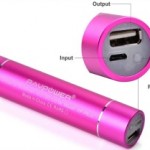 A portable cell phone charge is a must have for all tech savvy moms. As a mom, I am always worried that my cell phone battery will die and I won't have a place to charge my phone especially if I am out running errands. A few months ago, I got a portable cell phone charger a few months ago and I have used it frequently. When I am out shopping, I can plug my phone into the portable charger and know that it will charge my phone while I am out and about running my errands. I never have to search for a wall outlet or leave my kids without a way to reach me in the event my cell phone battery dies while I am on the go. It is small enough to fit into my pocket or in my purse. I just have to remember to charge it fully before my outings.
Keurig Coffee Maker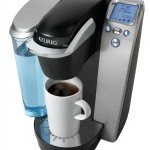 You can't go wrong buying her a [amazon_link id="B00AQ9NI36″ target="_blank" rel="nofollow" ]Keurig coffee maker[/amazon_link] for Mother's day. The coffee make is designed to brew one cup of coffee, tea, or cocoa with out the hassle of making a full pitcher. Each K-cup is pre-measured and you pop into the machine. It brews a single cup in less than a minute. The machines come with a variety of options. I love mine and love the convenience of brewing one cup at a time. If you like fresh ground coffee, you can buy a reusable K-Cup filter so that you can continue to use your favorite brand of coffee.
Make Mom a Gift from the Heart
You can easily make mom a great homemade gift. I have listed a few examples that are cheap and easy to make. In fact, my kids made me a surprise card last year and cooked me a meal. I loved it and it made my heart melt.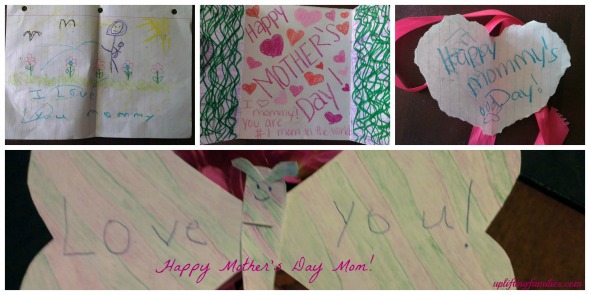 Some examples include:
Fill a Mason Jar with Bath Salts and Line Lid with Fabric
Fill Jar with Different Colored Sand
Fill basket full of sea shells
Pick Flowers from Yard and Put in a Vase (don't take the neighbors flower unless you have permission)
Fill Jar with Different types of Polished Rocks
Cook mom breakfast in bed or her favorite meal
Make her a homemade card
Make her a gift basket with her favorite lotion, bath salt, sponge, and nail polish.
Buy a home pedicure kit and paint her toenails for her.
What are you planning on giving to your spouse or mother on Mother's day?
If you find this article helpful and useful, please share it with your family and friends. Sharing helps Uplifting Families grow. Thank you for visiting.