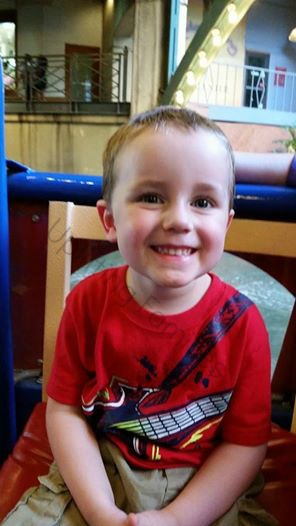 A few weeks ago, I went to San Antonio with my husband and youngest son. My husband had to travel for work so me and my youngest had to find some things to occupy our time during the day. San Antonio is a great place to visit and has a ton of history lessons for you to discuss with your children, especially if you home school your children. Today, I wanted to share with you some of the 6 fun things that you can do while you are in San Antonio, Texas.
Visit the Alamo
If you head to San Antonio, I highly suggest that you plan a visit to the Alamo. It is a historical landmark located in down town San Antonio. The Alamo became a symbol of heroic resistance and a rallying cry in their struggle for independence after the Battle of The Alamo in December of 1835. You can tour the Alamo for free. It is open daily from 9:00 AM to 5:30 PM (June, July, and August it is open until 7 PM). It open year round with the exception of Christmas Eve and Christmas day.
Riverwalk
The Riverwalk is one of my favorite places when I go to San Antonio. The river is just below street level and they created a huge network of sidewalks on both sides of the river that connects you to the mall, shops, restaurants, and hotels. Don't forget to ride the boats while you are visiting the Riverwalk. The boat tour will take you down the river and will explain all of the history behind the San Antonio river and historical buildings downtown. While we were in San Antonio, we took my youngest son on the boat tour and he loved it.
The Rivercenter Mall
The Rivercenter Mall is a popular attraction in downtown San Antonio. The mall features over 100 retailers, 6 restaurants, Macy's, comedy club, IMAX, AMC theaters, and 1,000 Marriott Hotel.  The mall is a great place to cool off during the summer or take a break while walking along the Riverwalk.
Sea World
Sea World is a popular attraction that features Dolphin Cove, Penguin Encounter, Azul, and so many other attractions for the entire family. The park was opened to help to help teach children about marine life and aquatic life. At Sea World San Antonio, you can see exhibits of the following animals: Sea Lions, Penguins, Dolphins, Beluga Whales, Sting Rays, Tropical Fish, Turtles, and other sea life. For more information visit: check out my full review.
Six Flags Fiesta Texas
If you and your family enjoy roller coasters and theme parks, you should plan to visit Six Flags Fiesta Texas. You can find a wide variety of rides for the entire family. When visiting the theme park, it is best to dress in clothing that you aren't afraid to get wet (there are some water rides and if it is anything like Six Flags Over Texas you will get wet). If you take your cell phone, it is best to put it inside of a plastic bag in case you go on a water ride, leave it in the car, or rent a locker. Some of the popular rides include: Pandemonium, Super Man Krypton Coaster, Bugs' White Water Rapids, Crow's Nest Ferris Wheel, Gully Washer, and the New Water Park. For more information visit: Six Flags Fiesta Texas for dates, times, shows, and ticketing information.
San Antonio Children's Museum
I really wish that I would have taken the time to go to the San Antonio Children's Museum while we were in San Antonio. I think my son really would have enjoyed it but we ran out of time. I love that The San Antonio Children's Museum was created to help children learn by engaging hands-on experiences. Their motto is: Kids Play to Learn and Adults Learn to Play. It unique and innovative educational resource and a great place to take your children on a field trip. Kids love interactive and pretend play. They even offer a free session from 6 pm to 8 pm every third Tuesday of the month.
San Antonio is a great place to visit and there are plenty of things to do that the entire family will enjoy. I wish that I was able to spend more time in San Antonio but it was a short trip.
Comments
comments