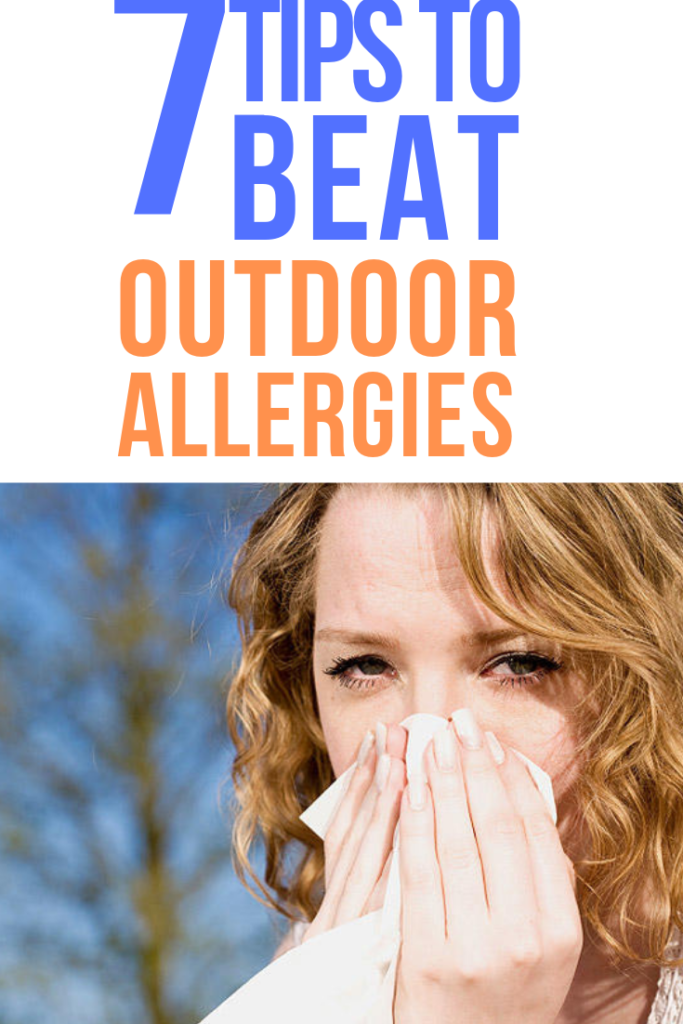 By Anita Edwards, Blog Editor at Spekless in Washington, D.C.

Seasonal allergies affect a large segment of the population, and while medicines work for some, they also may introduce a range of side effects and can be expensive. You also may not always have access to allergy medication. While hiring a Washington DC cleaning service will help reign in allergies in the home by keeping your home clean, the great outdoors is another problem. Thankfully, there are proven techniques to help beat your outdoor allergies so you can get back to your favorite activities without worry!

Stay Clean

It might be difficult if you're outside, but make it a point to routinely wash your hands and even splash a little water on your face. Most people don't realize how often they touch their face and eyes, encouraging those nasty pollen particles to migrate into areas they can agitate us. A quick occasional stop to a bathroom or even a water fountain to rinse off can wash them away.

Wear a Mask

For some reason, respiratory masks have not caught on in the United States, but they're very popular in other parts of the country for containing or preventing illness, keeping pollution at bay, and fighting allergies. You may not feel comfortable in public wearing a basic paper mask, but they're widely available, cheap, and highly effective. If you need to do some yard work, having these on hand are a lifesaver.

Check Your Diet

It's not an immediate fix, but it does work. According to studies, eating a healthy diet with a range of foods such as vegetables, fruits, nuts, and other healthy nutrient-packed items helps prevent inflammation and encourages the body's natural response to fight off irritants. Of course, fighting allergies is just one reason to eat well, so this should be a no-brainer.

Rinse Out Pollen

If you can carry one with you, and can make trips to a nearby restroom, consider a rinse kit composed of a neti pot or a nasal bulb. This is a compact solution that only needs to be filled with 8 ounces of sterilized water, ½ teaspoon of salt, and a pinch of baking soda.

Stay Hydrated

It's no secret that your natural response to allergens is to produce a runny nose or eyes. Staying hydrated makes this process of flushing out allergens more effective.

Consider Your Wardrobe

What are you wearing when you venture outside? Is it an absorbent material? If so, chances are pollen is clinging to it. Instead, consider a smooth, matte material so you don't become a walking pollen trap.

Avoid Smoke

It's not always easy to avoid smoke if you're around people who tend to light up, but if possible, avoid cigarette smoke. Especially for smokers themselves, cigarette smoke wreaks havoc on the respiratory system, rendering the body's ability to fight allergies enfeebled. But this can apply to other sources of smoke, too, so limit your exposure to the grill, bonfire, or other outdoor source of smoke, or consider a respiratory mask if you're the grill master and the party needs your special talent.

Today's post was from Anita Edwards – professional writer and editor. She works as blog editor at Spekless, where she shares her own and her colleagues' tips for cleaning. In her free time, she enjoys cooking and going on day trips with her children.
Comments
comments