Disclosure: This post was sponsored by Sverve and Ore-Ida®. All opinion are 100% my own.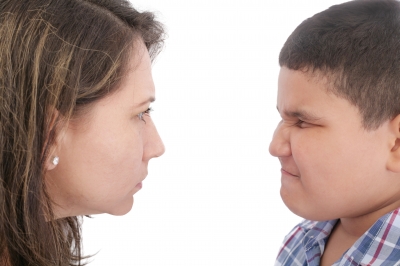 Do you make the time to sit down at the table for dinner? Did you know that families who eat meals together have kids who are happier and feel more secure? I totally get it that most families are pulled in opposite directions with soccer practice, dance lessons, running errands, and caring for the kids. Today, I want to challenge families to sit down for family meal time at least twice a week. 
In February, I shared an article that included 6 benefits of eating meals together and I hope that you take the time to read it in addition to today's blog post. Not only is meal time encouraged for nourishment but it is also a great opportunity for the entire family to spend quality time together and catch up on how everyone is doing.
Meal Time is a Great Time to Talk About Your Teenager's Day and Tough Topics
My teenagers often don't enjoy talking about their day unless I specifically ask them questions about their day. I try not to ask them too many personal questions in front of my youngest son but I do talk to them over dinner. If you don't have younger children, dinner time is a perfect time to bring up bold subjects such as talking to your tweens or teenagers about tough subjects such as sex, sexting,  drug use, smoking, cursing, and so many other important topics.
If you have younger children, you might want to schedule a mom and dad date or use another time to talk to your tweens or teenagers about these tough topics. Talking about tough subjects doesn't have to be embarrassing or difficult.
For parents out there looking to add some bold conversation to your dinner table, I would suggest checking out Ore-Ida's #FindYourBold Pinterest board for conversation starters, too.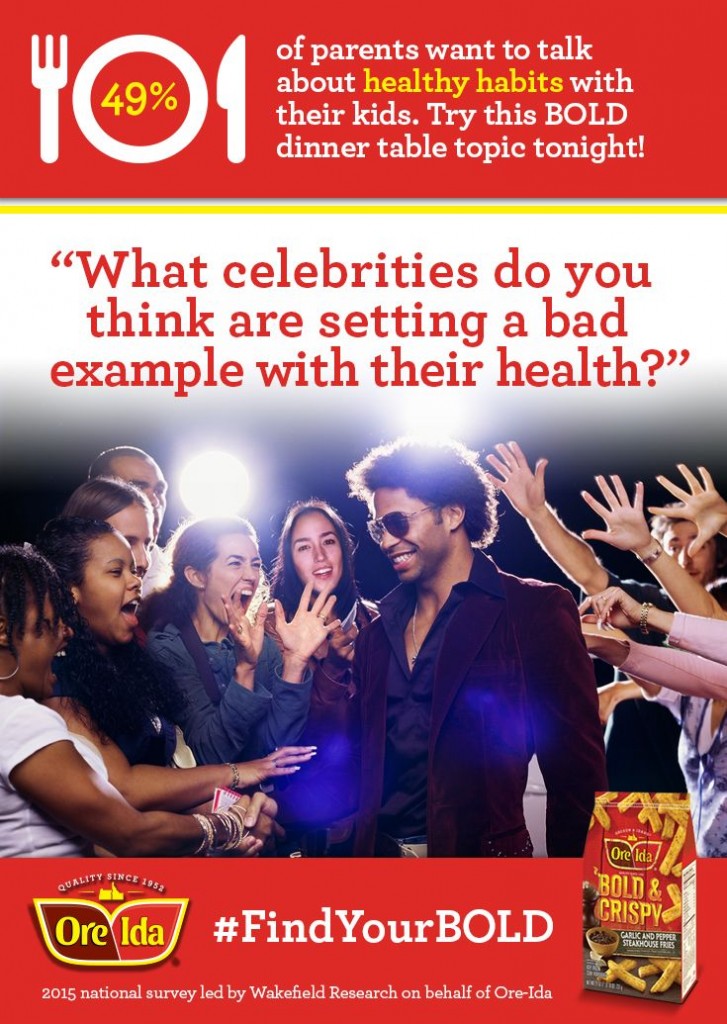 Click on the photo for more information! https://www.pinterest.com/pin/481040803925374696/
Here Are a Few Rules That I Use to Make Tackling Tough Topics Easier
When it comes time to talk to your tweens/teenagers about tough topics, I wanted to share a few rules that I have found to be helpful with some of the tough talks that we have had with my daughter.
Remove electronics from the discussion area
Turn off anything that could be a distraction in the room such as radio, television, computer (unless they are going to be used for demonstration purposes)
Try not to use statements that put them on the spot unless you have proof that they are participating in an activity that you don't approve of.
Show them examples or images of a topic if it helps you illustrate a point.
Use examples from your own childhood if you're comfortable with discussing it with your children.
Always do your own research on the subject yourself so that you're educated enough to talk to them openly about the topic.
Ask them questions that gets them talking.
Don't ask them the same question over and over. Doing so will cause them to get defensive and they will close off the conversation.
Always remain calm. If you can't talk to your child and remain calm, come back to the discussion at a later time.
Keep ongoing conversations with your child about the topic. Don't make it a one time conversation and forget about it.
Give your child the opportunity to ask questions.
Don't forget to discuss the consequences that could happen as a result of their choices. You goal is to educate them so that they are prepared to handle any tough situations that might come their way.
Always let your children know that they can come to you anytime that they have a question or want to talk.
Make Dinner Time Bold
Photo of the Ore-Ida®'s Zesties® New Bold and Crispy French Fries we had for dinner.
My teenagers have been wanting to try some new recipes because they are tired of having the same things for dinner over and over. So the last time that we were at the grocery store, we noticed that Ore-Ida® had some new flavors of french fries. They have always loved eating french fries since they were little. I usually bake my french fries so that they are a bit healthier. Yesterday, for dinner we had the new Zesties French Fries from Ore-Ida®. They had just the right amount of spices and taste. I ate mine plain but my kids dipped them in ketchup. Even though I baked the french fries last night, they still turned out crispy.
Try Ore-Ida®'s New Bold and Crispy French Fries
The Ore-ida® bold and crispy fries come in a variety of new flavors:
Garlic & Pepper Steakhouse Fries
Smoky BBQ Oven Chips
Zesties®
Spicy Sriracha Fries
These french fries are the perfect side to any of the following main meal ideas: hamburgers, hot dogs, popcorn chicken, and for an afternoon snack. Grab your $1 off coupon now so that you can try the new Ore-ida bold and crispy flavors.
Photo Credit: Free Digital Photos
Do you have any additional tips on how to talk to your tween or teenager about difficult subjects? Have you tried the new Ore-Ida®'s New Bold and Crispy French Fries yet?
If you find this article helpful and useful, please share it with your family and friends. Sharing helps Uplifting Families grow. Thank you for visiting.